Production version of Mercedes-Benz Vision GT in the Works?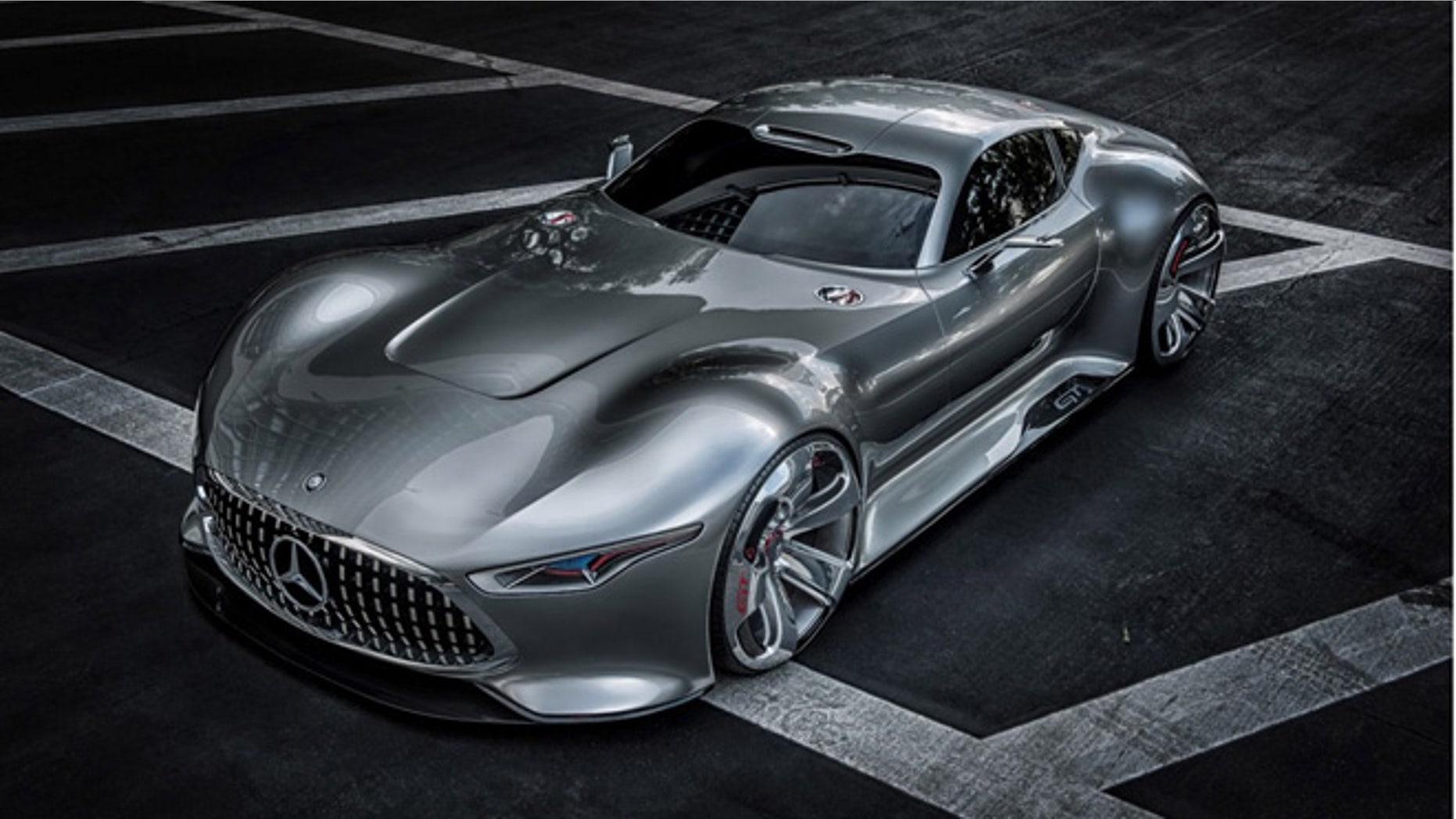 One of the most stunning cars shown this year, the Mercedes-Benz Vision Gran Turismo concept, was developed purely for the virtual world, as it was commissioned by the creators of the popular Gran Turismo for the recently launched sixth instalment of the popular racing sim. Sadly, this meant a production version of the Vision GT would never be, or at least that's what we thought.
A company specializing in custom rides has posted an add on luxury retailer James Edition offering a Vision GT for the princely sum of $1.5 million. That company is Florida-based J & S World Wide Holdings, which plans to build the Vision GT around the chassis of a regular Mercedes-Benz SLS AMG GT.
J & S World Wide will build the stunning body out of carbon fiber, meaning the final version would weigh around 200 pounds less than the SLS AMG GT, whose body is mostly steel and aluminum. To ensure the production Vision GT adheres to the exact design of the concept, the car will be finished in a special chrome paint and its wheels will be a custom set developed by ADV.1.
Mercedes didn't show us the interior of its Vision GT, so in this department J & S World Wide are letting customers decided what to add.
Under the skin will be the standard mechanicals of the SLS AMG GT, which means a 6.2-liter V-8 matched to a seven-speed dual-clutch transmission and powering the wheels. Peak output registers at 591 horsepower, which enables a 0-60 mph time of 3.6 seconds. With around 200 pounds less weight to carry, we suspect J & S World Wide's Vision GT will be slightly quicker.
We're not sure on the legalities of borrowing Mercedes' design for a custom ride. However, as we've seen in the past, the German automaker is quite strict on parties that build replicas of its models, especially for profit.
However, J & S World Wide is no flash in the pan; the company has already built several custom rides including a street-legal Tumbler Batmobile and movie motorcycles like the Tron Light Cycle as well as the bike from the Batman movies.
Only five of the production Vision GTs are said to be in the pipeline. One of these is earmarked for sale in the U.S. while Europe and the Middle East will each receive two allocations.
Read: Head to head with Gran Turismo 6 creator Kazunori Yamauchi