Pot-growing neighbors blamed for fire that killed import cars, dogs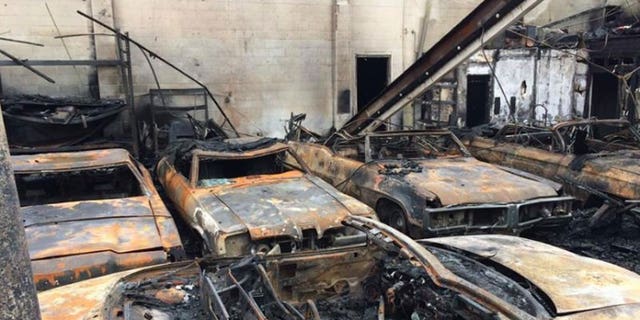 A few days ago, we brought you news on marijuana's danger to drivers. Today, we bring you news on marijuana's danger to cars.

Earlier this month, a fire at International Vehicle Importers, a Southern California company that specializes in bringing Japanese cars to the United States, destroyed much of the inventory. The cause of the blaze wasn't initially known, but now the owner of the company is blaming a pot-growing operation in an adjacent warehouse.

"After the fire, it was discovered that an illegal (in Ontario, California) marijuana grow was moving in next door," Sean Morris, the owner of International Vehicle Importers, wrote on Facebook. "There was activity all day on Sunday next door, just prior to the fire. The thoughts are that they overloaded the main power breakers and this caused the fire."
----------
More news from Autoblog:
SleepBus runs overnight from SF to LA for $48
Tornado rips up Colorado highway
History of car-based pickup trucks
----------

Twenty-four cars were lost in the fire, which occurred May 1, including several 1990 Nissan Skyline GT-R and GTS models, a 1989 Nissan Cefiro, 1989 Toyota Soarer, and a '94 Eunos/Mazda Cosmo, along with several motorhomes and motorcycles. Most important, Morris and his family lost two dogs, Max and Gigi, in the fire.

Police officials have yet to confirm the link between the fire and a marijuana-growing operation next door, though Morris posted pictures of a search warrant and apparent plant on his Facebook page. He writes the business was insured, and that it still has cars en route from Japan and more at its Long Beach location.

"Along with business items, the dogs, and some spare parts, we also had some personal items that were being stored at the warehouse," he said. "Thank you for all the support out there. You know who you are."