Possible 2018 Ford Mustang Shelby GT500 prototype spotted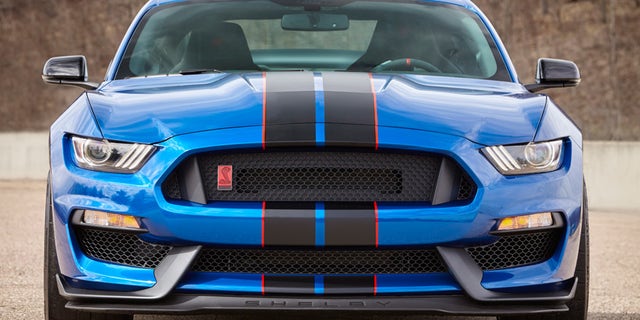 There's a monster Mustang on the loose in Michigan.
A prototype of what's purported to be the 2018 Ford Mustang Shelby GT500 has been spotted on the streets outside the automaker's Dearborn Development Center.
In video posted by fan forum Mustang6G, the super 'Stang calmly, but not quietly prowls the perimeter of the facility – and there may be something special under its camouflaged hood.
Sources tell Mustang6G that the car is getting a 750 hp supercharged 5.2-liter cross-plane crank version of the flat-plane crank naturally-aspirated Voodoo V8 in the current Shelby GT350. Other rumors suggest it could be a twin-turbo Ecoboost take on the Mustang GT's 5.0-liter Coyote V8.
Either way, that kind of power would put the Mustang back on top of the muscle car hill, from where it would terrorize the upcoming 650 hp Chevrolet Camaro ZL1 and 707 hp Dodge Challenger SRT Hellcat. Hopefully the giant wing seen on the back of the test car will help put all of it to good use.
With aftermarket tuners already getting over 800 hp out of both of those source engines, it shouldn't be a problem for Ford to do the same…with a warranty.
Ford has not yet confirmed it is working on the new model, but with auto show season kicking off in Los Angeles in November (where the last GT500 was introduced in 2013,) it might not be long before it does.
----------
Return of the Shelby GT350: