Porsche stolen in 1991 found decades later flipped over in Oregon woods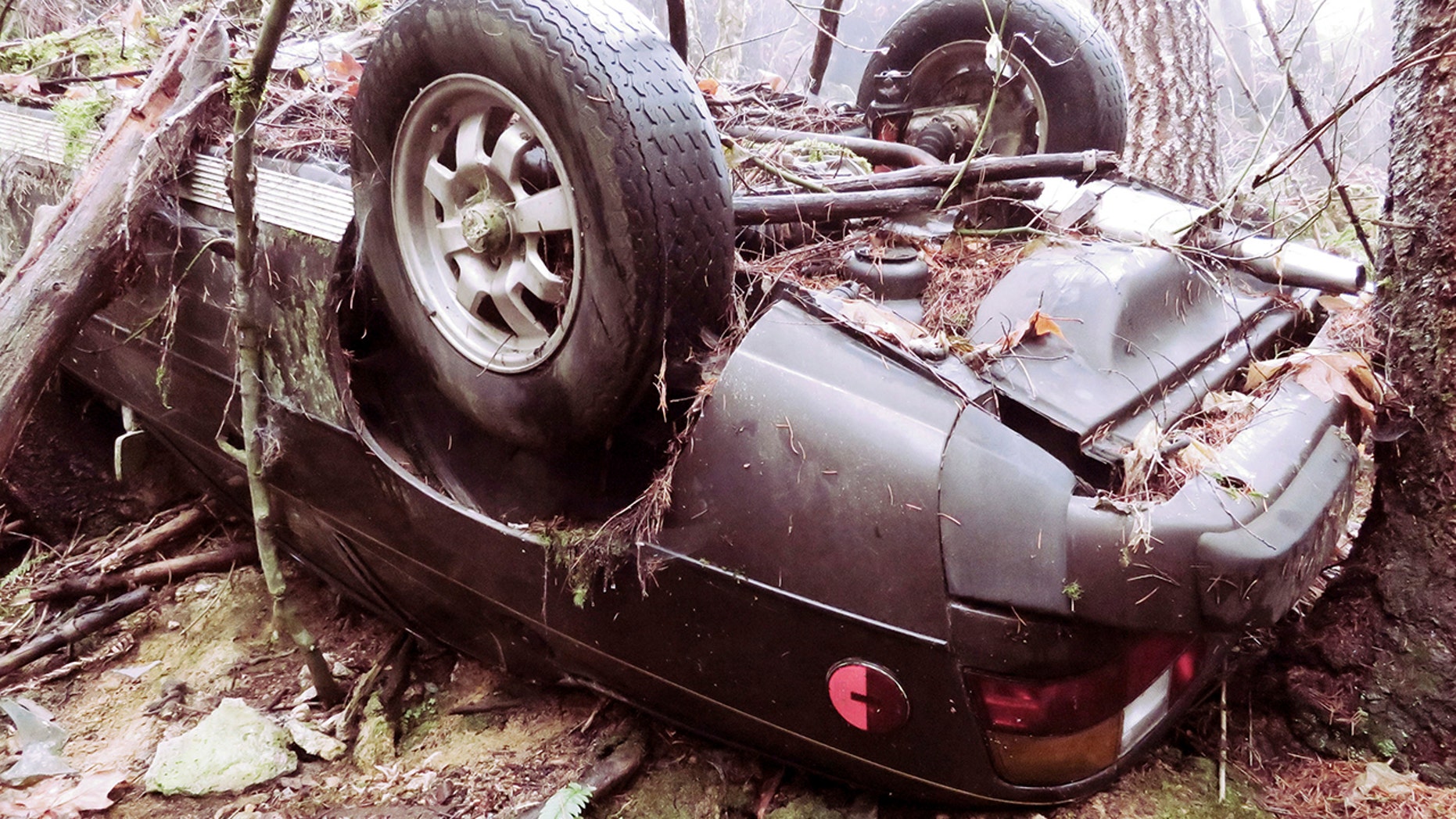 A 1979 Porsche 924 was discovered at the base of a cliff nearly three decades after it was reported missing.
The pricey car was allegedly stolen on January 20, 1991 from a movie theater parking lot in Medford, Oregon.
Now, 26 years later, it has been discovered flipped over at the base of a steep cliff in the woods near Crater Lake, the Jackson County Sheriff's Office said.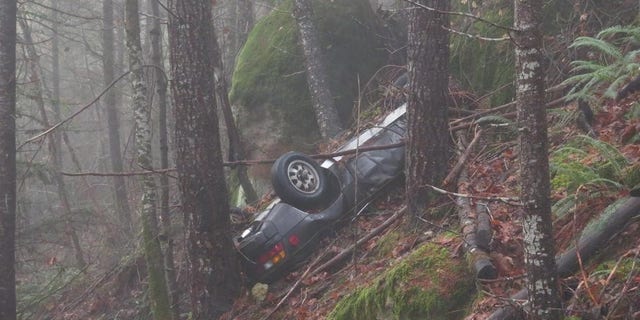 "The position of the vehicle at the base of a cliff made it nearly impossible to see from the road above," the sheriff's office reported.
The man who found the wreckage was walking his dog Tuesday afternoon when he noticed the destroyed vintage automobile.
Bones were found nearby, but they turned out to be from a deer. No human remains were found by the vehicle.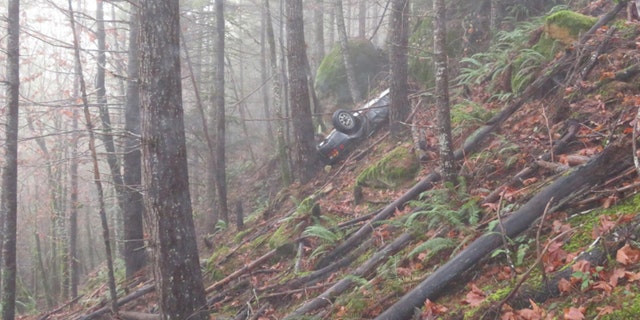 "Heavy forest debris indicated the vehicle had been there for a significant period of time. The registration tags expired in 1991," the sheriff's office said in a report.
Currently, the sheriff's office is working to figure out how to remove the Porsche from the difficult forest terrain.
"The vehicle's location on steep, rugged terrain presents logistical and environmental concerns for removal," the sheriff's office reported. "Sheriff's Office officials are working to determine the best course of action."
FOLLOW US ON FACEBOOK FOR MORE FOX LIFESTYLE NEWS
Sgt. Julie Denney said detectives have tried to reach the owner listed on the 1991 stolen car police report, but had been unsuccessful.