Pope John Paul II's last car sold at auction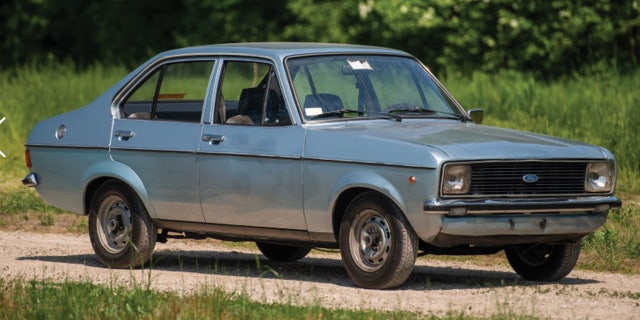 NEWYou can now listen to Fox News articles!
If you damage this vehicle there will be more than a repair bill to pay.
The last car owned by Pope John Paul II before he was elected to the Papacy was sold at auction over the weekend at an RM Sotheby's event in Auburn, Ind., for $121,000.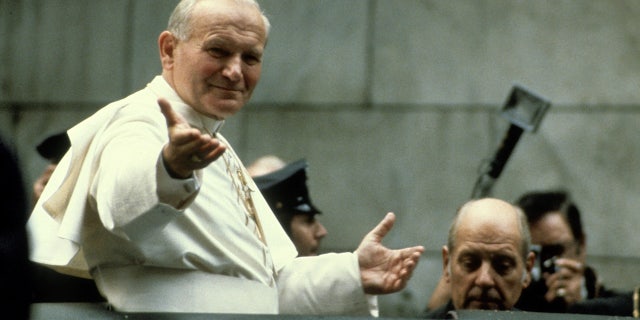 That may not sound like a lot for a car driven by a future saint, but the vehicle in question is a humble Ford Escort with a 1.1-liter four-cylinder engine and four-on-the-floor manual transmission.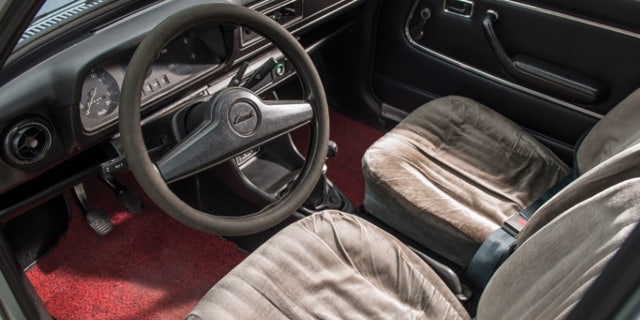 The blue European-spec sedan was used by the then Archbishop of Krakow until he moved to the Vatican, where it was kept in storage while he was chauffeured around in a series of "Popemobiles."
WHAT MAY BE THE WORLD'S MOST EXPENSIVE FORD PINTO SOLD FOR $33,000
In 1996 the church auctioned it for charity, and it was later resold to Houston philanthropist John M O'Quinn, who owned over 1,000 cars at the time of his death in an automobile accident in 2009.
The latest auction was also for charity, with proceeds earmarked for the John O'Quinn Foundation, which supports several causes but focuses on helping underprivileged youth.