Pope Francis-blessed Lamborghini auctioned for $950,000
This sure beats a bake sale.
The Vatican has auctioned off a custom Lamborghini Huracan that was donated by the Italian automaker, and signed and blessed by Pope Francis, for $950,000.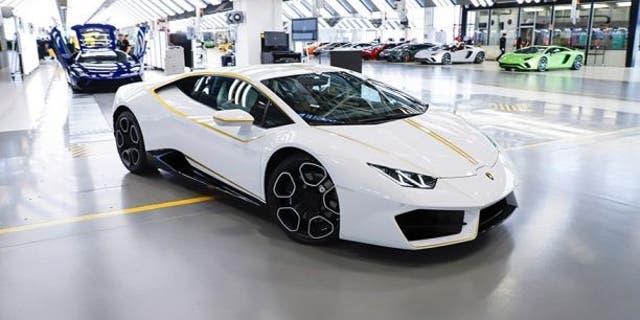 The white supercar features yellow striping meant to evoke the Vatican City flag and is powered by a 573 hp V10. The rear-wheel-drive coupe has top speed of 199 mph and a list price of $199,800.
It was sold to an unidentified bidder at the RM Sotheby's Monaco auction on Saturday. All of the proceeds are earmarked for papal charities, including $500,000 that will be used to help rebuild the communities of the Nineveh Plains in Iraq, a region that is traditionally home to many Christians and was decimated by ISIS in recent years.