Police searching for driver who abandoned wrecked $250,000 Ferrari
NEWYou can now listen to Fox News articles!
Police in the U.K. are searching for the driver of a $250,000 Ferrari who abandoned the car after a massive accident.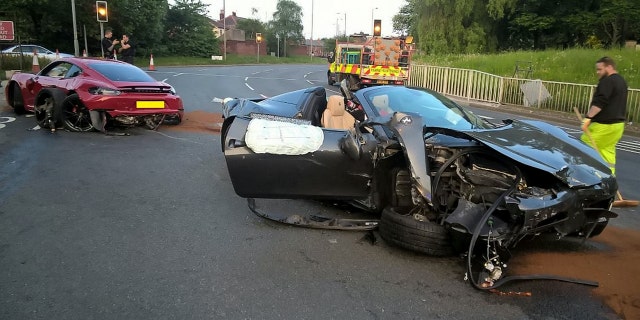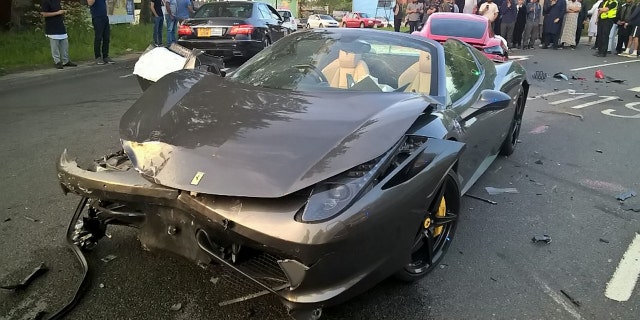 The 458 Spider collided with a Porsche 718 Cayman on a traffic circle in the city of Sheffield on Sunday evening, with the Porsche rolling over before coming to rest on its busted suspension and with what appeared to be a bowl of takeout Indian food on its windshield.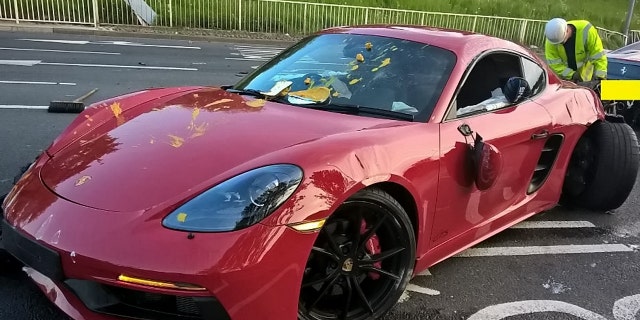 Witnesses told SWNS that they saw both drivers running from the scene after the accident, but the South Yorkshire Police said that 26-year-old who was behind the wheel of the red Porsche returned and had suffered only minor injuries.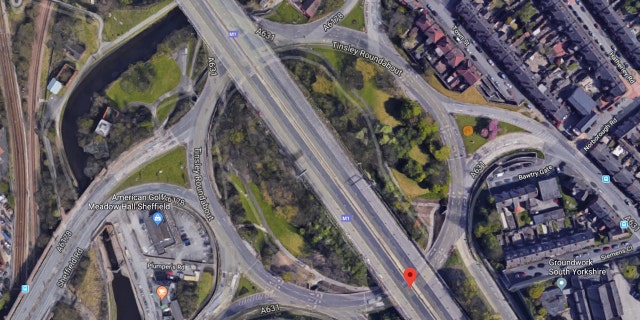 Now investigators are asking the public for help finding the driver of the grey Ferrari convertible, and any passenger that was in the car with him or her. The call for action on Facebook says that it is not known if anyone was injured in the car, which was heavily damaged and had its airbags deployed.
ARE YOU FOLLOWING FOX NEWS AUTOS ON FACEBOOK YET?
A similar incident happened in Nevada just last week, when police discovered a wrecked $300,000 McLaren 720S that had been abandoned in the desert. In that case, the driver and passenger had made their way to a hospital before the police arrived in the remote location.