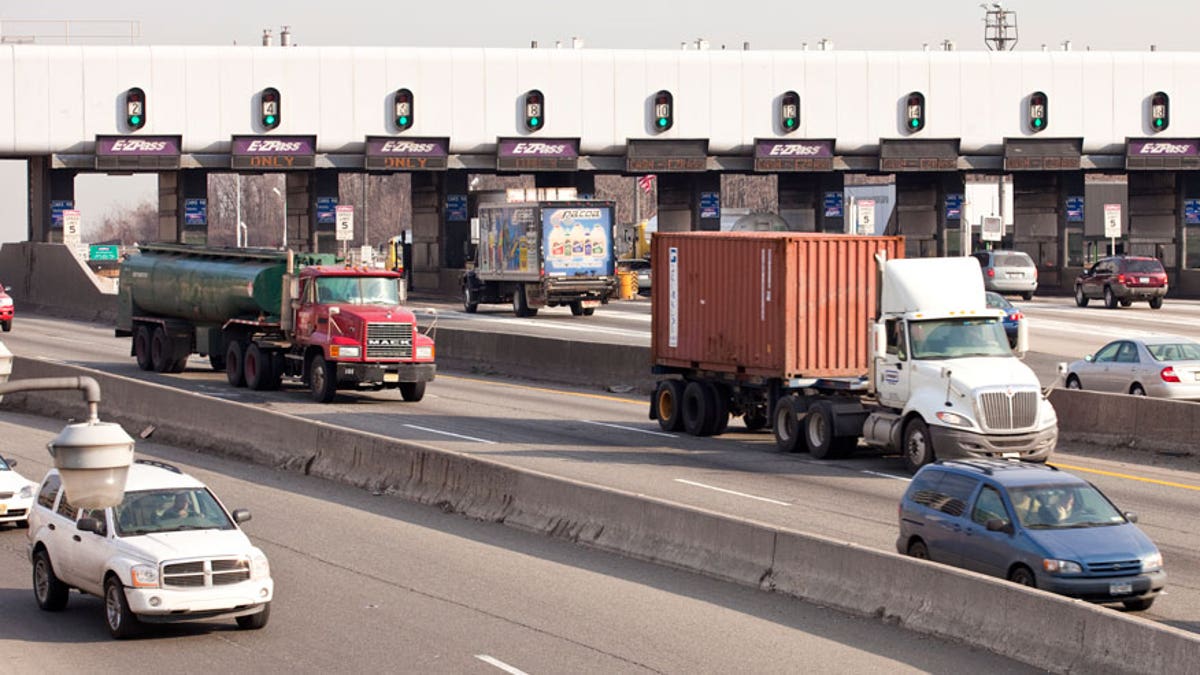 Police say a dump truck driver has been arrested in northern New Jersey after a computer check of her license plate revealed she had nearly $16,000 in unpaid tolls and fees.
Port Authority Police say Laura Tarrats had been crossing the upper toll plaza of the George Washington Bridge on Monday morning in Fort Lee. Police say they pulled the 42-year-old Wantage driver over after noticing she went through the toll without paying.
Police say she didn't have an E-ZPass transponder and owed about $15,800 in tolls, as well as fees that had been tacked on for failing to pay.
Tarrats' E-ZPass account was revoked in February.
She's charged with theft of service, toll evasion and traffic violations. It wasn't immediately known if Tarrats has an attorney.