Police chase 'dead' driver's truck on foot to save his life
A police officer in South Carolina went above and beyond by chasing down a truck on foot to save the unconscious driver behind the wheel.
The Kershaw County Sheriff's Office reports that soon after the department was alerted to a Ford F-150 pickup that was being driven erratically on U.S. 1 in the town of Lugoff on Wednesday, a narcotics officer spotted the truck driving by him and began to pursue it.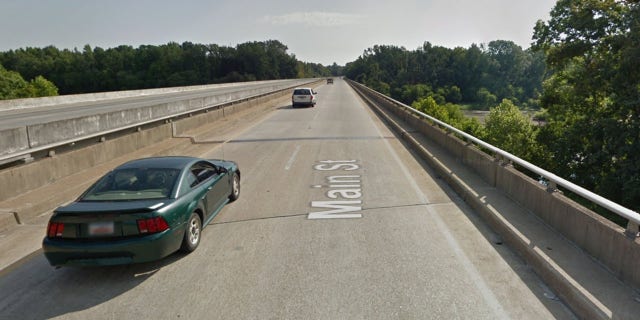 The deputy noticed that the elderly male behind the wheel appeared to be having a medical event as the truck ping-ponged between the barriers on the bridge crossing the Wateree River into Camden.
As the truck slowed, the officer jumped out of his car and tried to catch up to it, but couldn't and got back into his car to continue following it as other patrol cars joined him, including one from the local Camden police department that was struck by the pickup.
When the truck slowed down again, the officer gave it another try and managed to get in through the passenger door and bring the truck to a stop.
The driver was no longer breathing at this point and appeared to be dead. Police removed him from the vehicle and administered CPR, which kept his heart beating until emergency medical service team arrived. A bottle of oxycodone was found on his person, and he was administered a dose of Narcan on the way to the hospital, which woke him right up.
Kershaw County Sheriff Jim Matthews says that it's not clear if the man was suffering from an accidental overdose, or if he using the medication recreationally, but added that opioid abuse is a growing concern in the area.
No county charges were filed against the man, but Camden police did not respond to a request for comment on the incident from Fox News.