Polaris pops a T-Top onto the Slingshot three-wheeler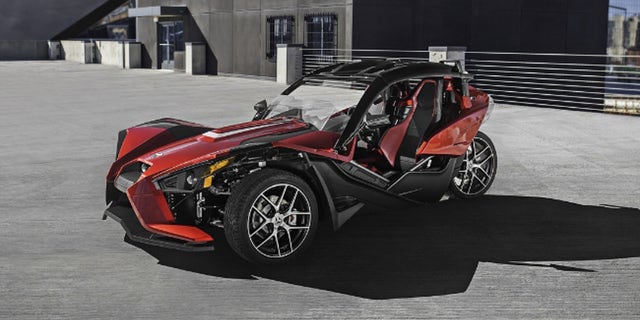 The T-top has returned on an unlikely vehicle.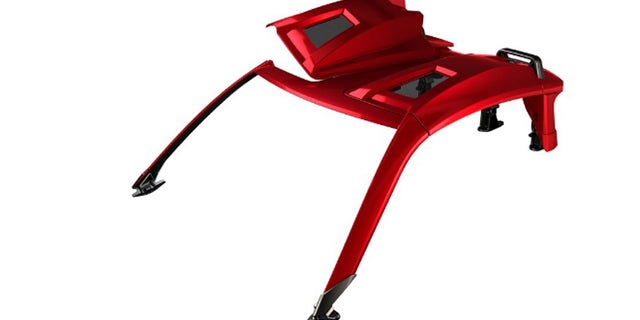 The odd, but very popular Polaris Slingshot three-wheeler is now available with a bikini top called the Slingshade. The clever contraption looks a little like a roll cage, but the only protection it provides is from UV rays, and maybe birds.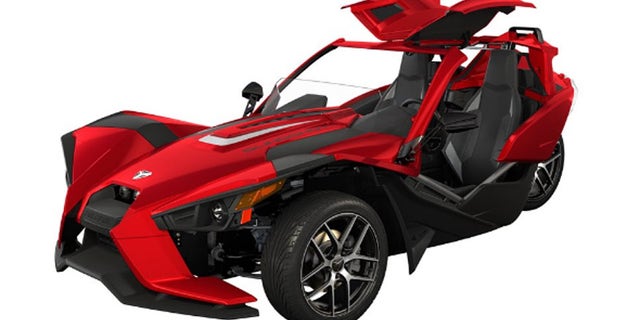 The tinted-window equipped roof panels tilt up like gullwing doors to ease entry into the two-seat autocycle. Opened, they make the already radical-looking Slingshot even wilder, but they can also be removed from the Slingshade's central spine, effectively turning it into the first American T-Top ride since the 2002 Pontiac Trans Am.
The Slingshade is sold as a bolt-on accessory for $2,999.99.
Polaris is also adding a new top of the line SLR version of the Slingshot for 2017. It features a wider 305mm rear tire to make better use of its four-cylinder engine's 173 hp, an open air exhaust, Sparco trim, LED interior accent lights, and a few other features and unique paint colors for $28,499, while the standard Slingshot's base price stays put at $21,999.
----------
Polaris Slingshot Test Drive: