Polaris is shutting down Victory Motorcycles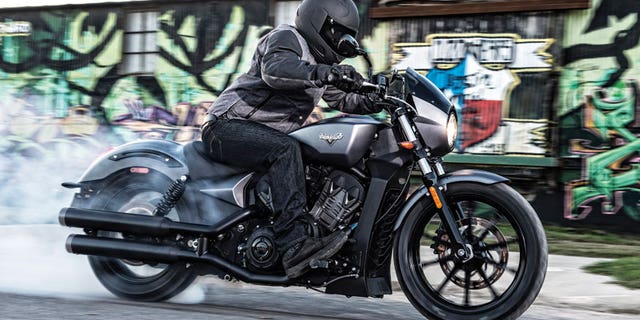 NEWYou can now listen to Fox News articles!
Victory Motorcycles is the victim of friendly fire.
Parent company Polaris Industries announced this week that it is shutting down the make to concentrate its efforts on its recently-revived, and very successful Indian Motorcycle brand.
Victory was launched as a Harley Davidson competitor 18 years ago, but has been unprofitable in recent years.
The company decided that its Indian Motorcycle brand has better growth prospects, Polaris CEO Scott Wine said.
"This decision will improve the profitability of Polaris and our global motorcycle business, and will materially improve our competitive stance in the industry," he said.
Polaris said it lost money on Victory in three of the past five years after sales of the heavyweight motorcycles peaked in 2012. The brand represented only about 3 percent of Polaris' total sales.
Jefferies analyst Trevor Young said the move was a surprise, but it will likely help Indian Motorcycle sales. The Indian brand is second only to Harley-Davidson in the market.
"Over the medium-term, we think this is a positive, as it appears Polaris is doubling down on Indian," Young said in a research note.
INDIAN SCOUT SIXTY TEST RIDE:
The company will detail its profit outlook for the year when it releases its fourth-quarter earnings report on Jan. 24.
UBS analyst Robin Farley noted the move will eliminate an American motorcycle brand, but Harley-Davidson may not be able to take advantage of it because its customer base is aging and Indian Motorcycle has been gaining market share.
Polaris said it will help dealers liquidate their remaining Victory motorcycles, and it will continue producing parts for the bikes for 10 more years.
About 400 dealers nationwide sold Victory motorcycles, although about 150 of those also sell Indian motorcycles.
In addition to motorcycles, Polaris makes ATVS, snowmobiles, the three-wheeled Slingshot roadster and other vehicles.
Polaris' plants in Iowa and South Dakota will continue producing Indian motorcycles. It's not clear how many jobs will be lost at those plants with the end of Victory production.
The company's Slingshot roadsters are made in Huntsville, Alabama.
The Associated Press contributed to this report
----------
POLARIS SLINGSHOT TEST DRIVE: