Pink supercar covered in giant photos of Pamela Anderson spotted in London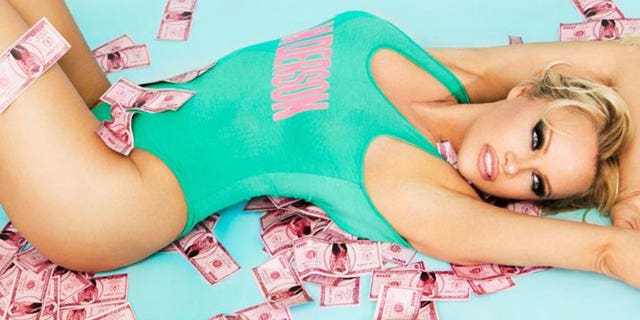 A pink Lamborghini plastered with giant pictures of Pamela Anderson is one of the most garish motors to hit British streets yet.
The £300,000 Aventador, dubbed the Pamborghini, was spotted in London over the weekend.
It shows Pammie in a green swimsuit surrounded by hundred dollar bills.
And while the capital's streets are no stranger to the blinged-up motors of wealthy Arab holidaymakers – these wheels are British-registered.
It is believed the car is owned by Nitin Passi, the flamboyant founder of fashion website Missguided.
The Former public schoolboy set up the retailer seven years ago with a £50,000 loan, aiming for £150million sales last year.