Pickup truck crushed by semi, but driver walks away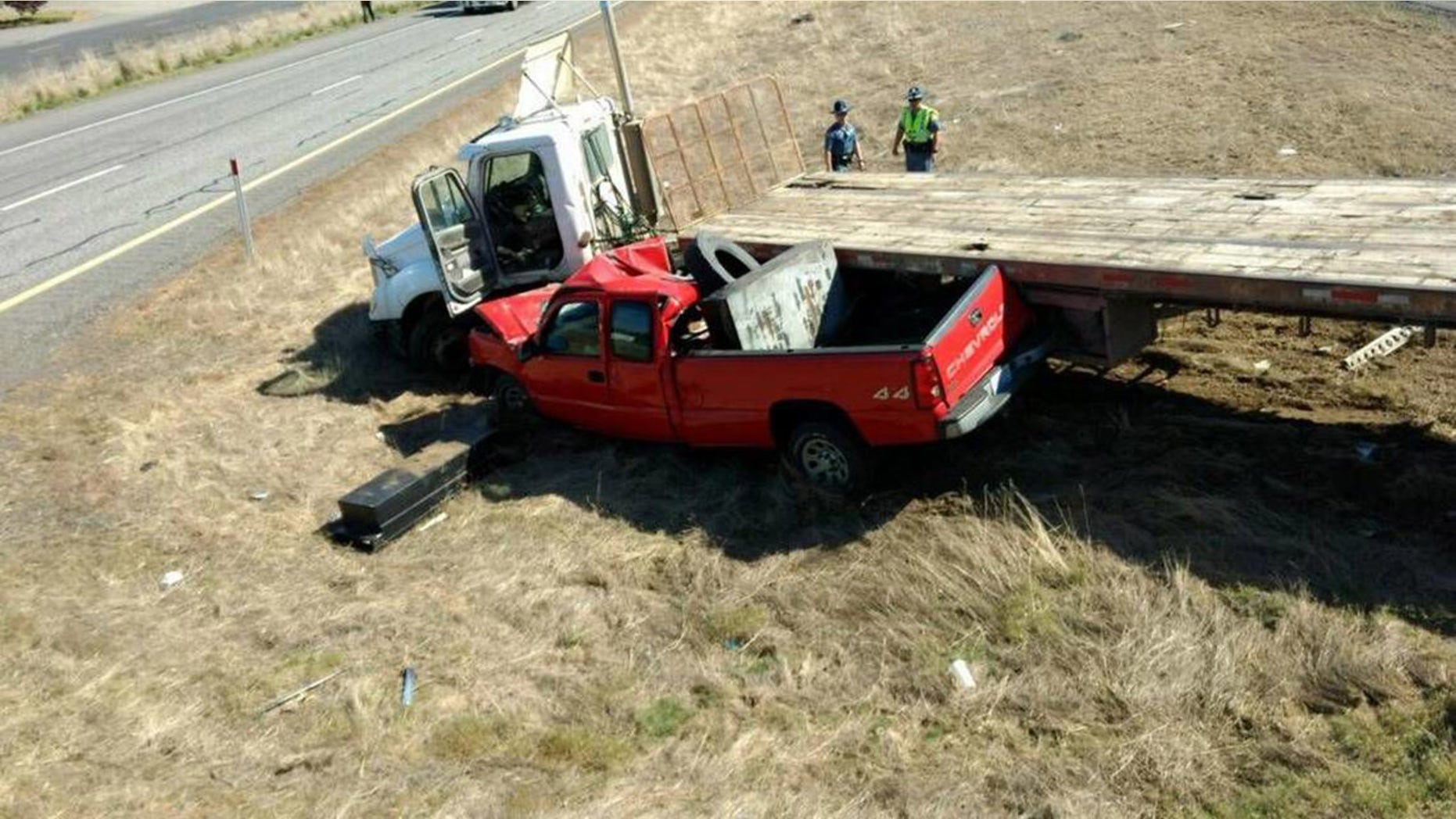 Rescue crews in Washington had to free a man from his pickup truck on Monday after the vehicle collided with a semi and got stuck underneath it.
The accident occurred on I-82 outside Prosser, when the red Chevrolet Silverado collided with a tractor pulling a flatbed and the two vehicles veered down an embankment between the eastbound and westbound sides of the highway.
A dramatic image posted to the Benton Fire and Rescue Facebook page shows how half of the pickup was crushed under the trailer and its frame twisted.
Officials say that one was injured in the accident.