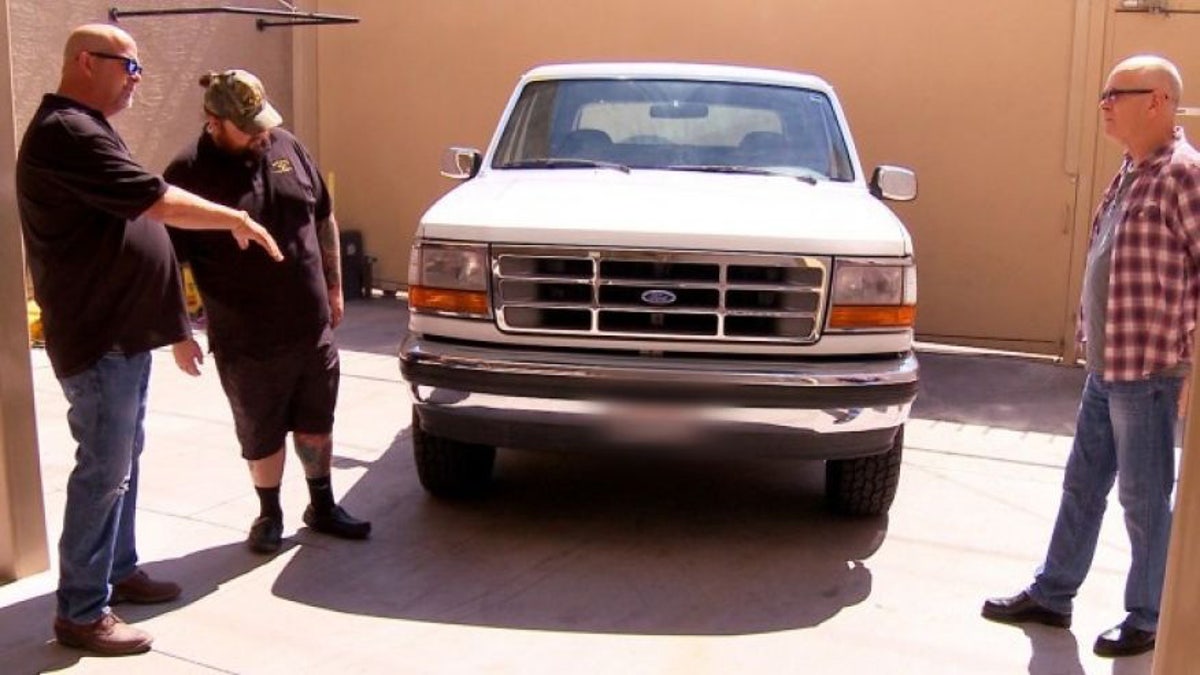 O.J. Simpson's getaway Bronco was a bust.
Mike Gilbert, the owner of the infamous SUV that led police on a low speed pursuit through Los Angeles with Simpson friend Al Cowlings behind the wheel, appeared on the season finale of 'Pawn Stars' Monday night offering the white Ford for sale.
Gilbert was Simpson's agent at the time of the chase and bought the truck from Cowlings in 1995 for $75,000. He claims he rejected a recent offer of $500,000 for it.
Before the program aired, host Rick Harrison told Fox Business Network's Stuart Varney that it was a "bizarre, important piece of American history."
"I know someone would pay a ridiculous amount of money for it, but, then again, value is going to be really tough," Harrison said on the History show as he contemplated making an offer for the truck.
Gilbert initially asked for $1,300,000, but then lowered the asking price to $1,250,000.
INSIDER REVEALS SECRETS OF THE NEW FORD BRONCO
Harrison, who, according to the New York Post, "got a little bad mojo" from the truck, told Gilbert he might get that much at auction, but passed on making the purchase himself.
After being rejected, Gilbert said he won't sell it for less than $1 million, and that if it's not worth that much now, it will be someday.
The truck is currently on display at the Alcatraz East Crime Museum in Pigeon Forge, Tennessee. A spokesperson for the museum says it is not aware of any active talks regarding its sale, and plans to have it in the collection for years to come.
BIG CHANGES, AND A BRONCO, COMING TO FORD TRUCKS: