Patrick Dempsey scores first auto racing win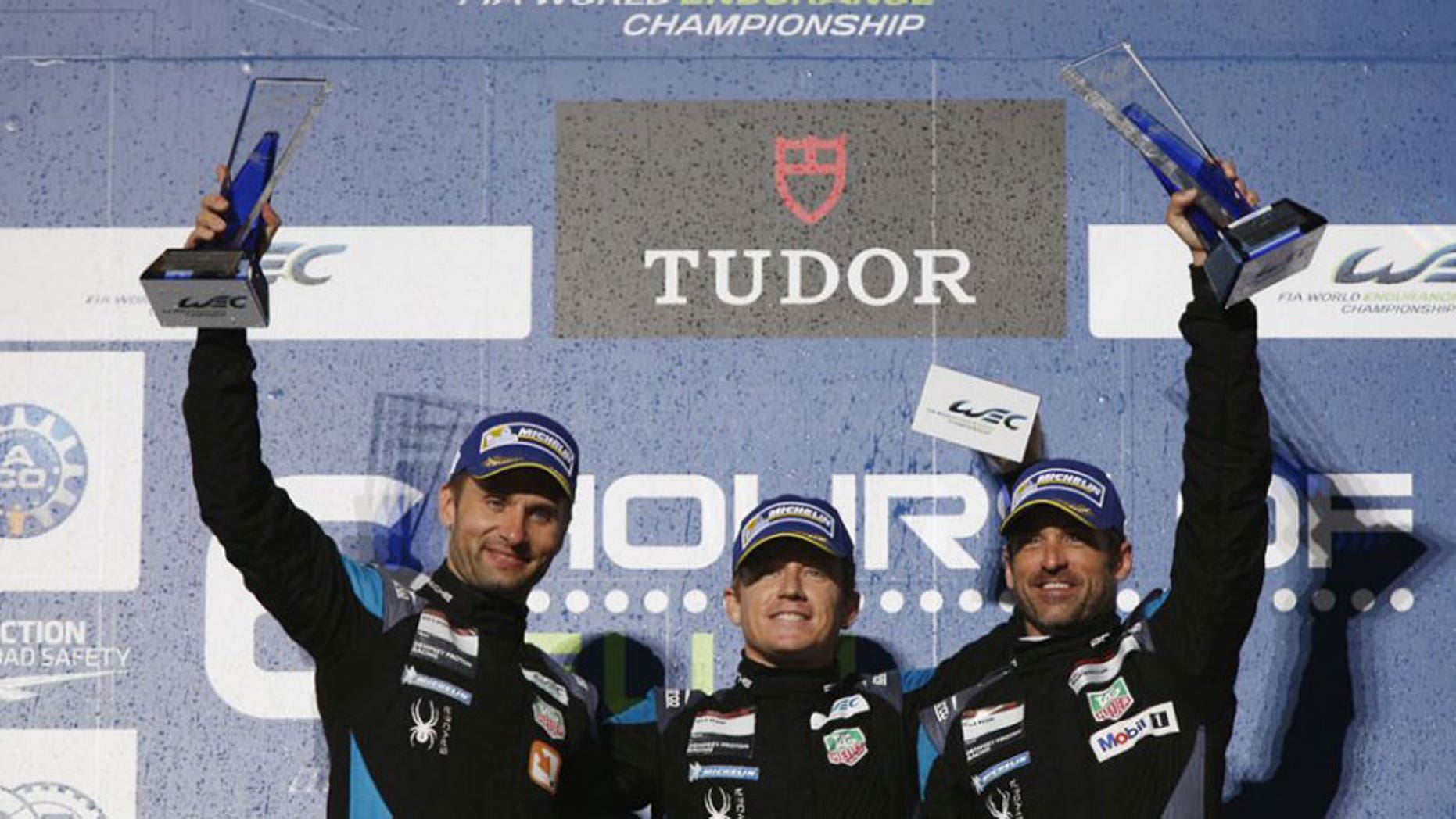 History was made Sunday at Fuji Speedway, with Dempsey Proton Racing breaking through for GTE-Am class victory in the FIA WEC Six Hours of Fuji, marking the first career sports car win for Hollywood actor/racer Patrick Dempsey.
Porsche, meanwhile, claimed its fourth consecutive overall win following a dominant performance in the mixed-condition race.
Dempsey, who jumped into the No. 77 Porsche 911 RSR for the closing 20 minutes to meet his minimum drive time, held off the No. 98 Aston Martin Vantage V8 of Paul Dalla Lana by 17.10 seconds at the end.
More: Dempsey reflects on first win
The German squad had a dominant run, with Dempsey completing the early rain-soaked stages after taking over from Patrick Long during the 40-minute full-course caution period, which the race started under.
It was, however, Marco Seefried that took the No. 77 Porsche to the class lead in the third hour and bridged out a one-lap advantage as part of a quadruple-stint on the same set of Michelin intermediates.
The No. 98 Aston Martin of Dalla Lana, Pedro Lamy and Mathias Lauda, which served a late-race penalty, was second, with the No. 83 AF Corse Ferrari completing the class podium.
The win was Dempsey's first in his 10-year racing career and came on the heels of a podium finish in the 24 Hours of Le Mans and pole position at COTA for he and co-drivers Long and Seefried.
Up front, Timo Bernhard took the No. 17 Porsche 919 Hybrid to a 14.308-second victory over Porsche teammate Neel Jani, following team orders that saw Jani slow from the lead with 10 minutes to go.
As a result of their win, Bernhard and co-drivers Mark Webber and Brendon Hartley take over the lead of the Drivers' World Championship.