OnStar Family Link to let Mom and Dad play Big Brother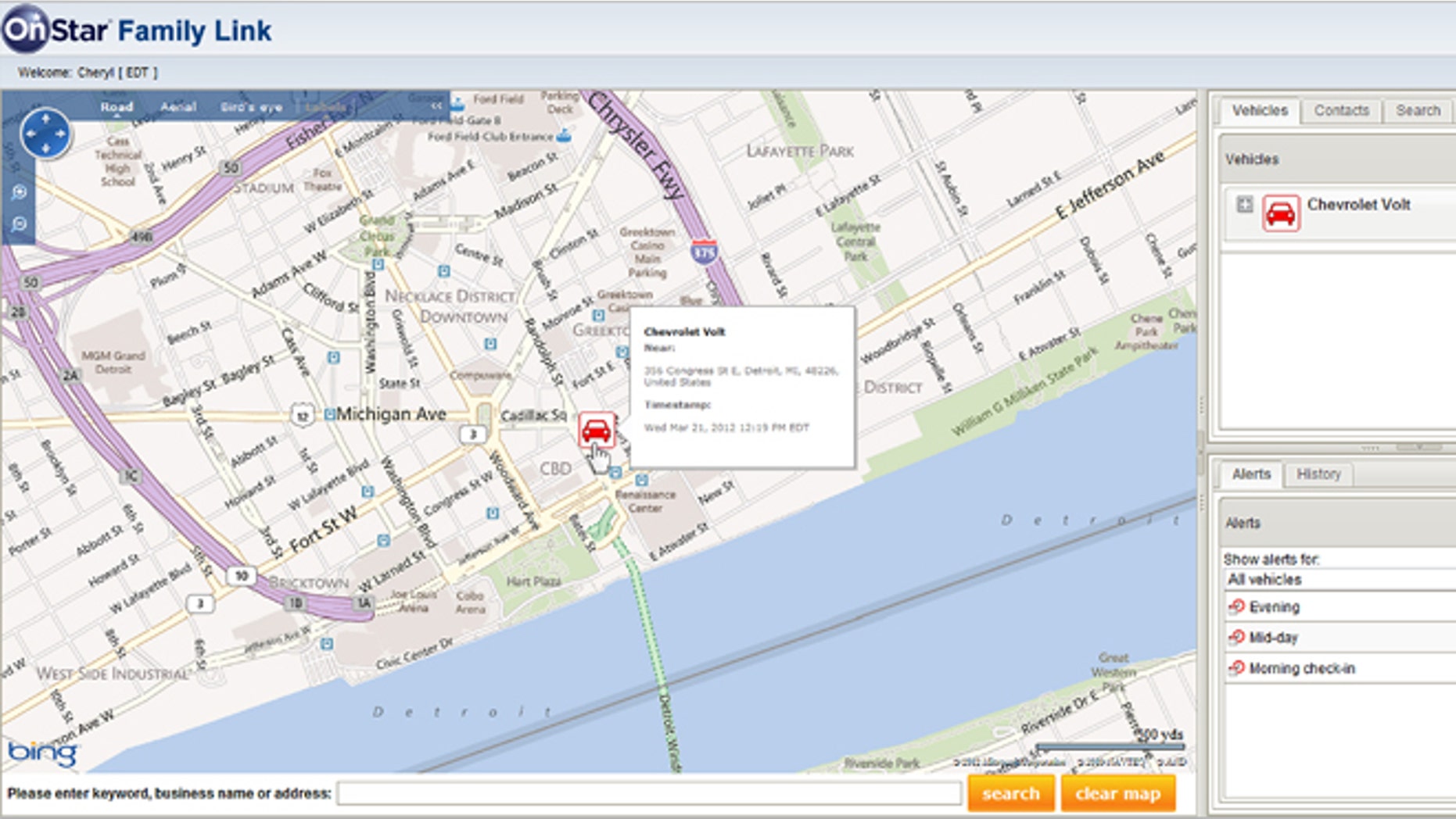 It's 10 pm, do you know where you're children are?
Maybe not, but if they're driving your General Motors vehicle you will soon be able to keep track of its location at all times.
GM's OnStar telematics service is launching a new feature called Family Link that allows you to see where your car is on a map on your computer, and also have messages sent to your phone with its location periodically.
The feature will be available a la carte for $3.99 per month on top of the basic OnStar service charge, which starts between $199 and $299 annually.
Several aftermarket companies already sell standalone systems that provide a similar service, while Hyundai's BlueLink telematics system allows users to set up a "geofence" around a predetermined area that automatically generates a text or e-mail message when the car enters or leaves the zone.
GM will begin to phase in Family Link starting in April and roll it out nationwide over the course of the year.