One-off 50th Anniversary Ford Mustang convertible being raffled for charity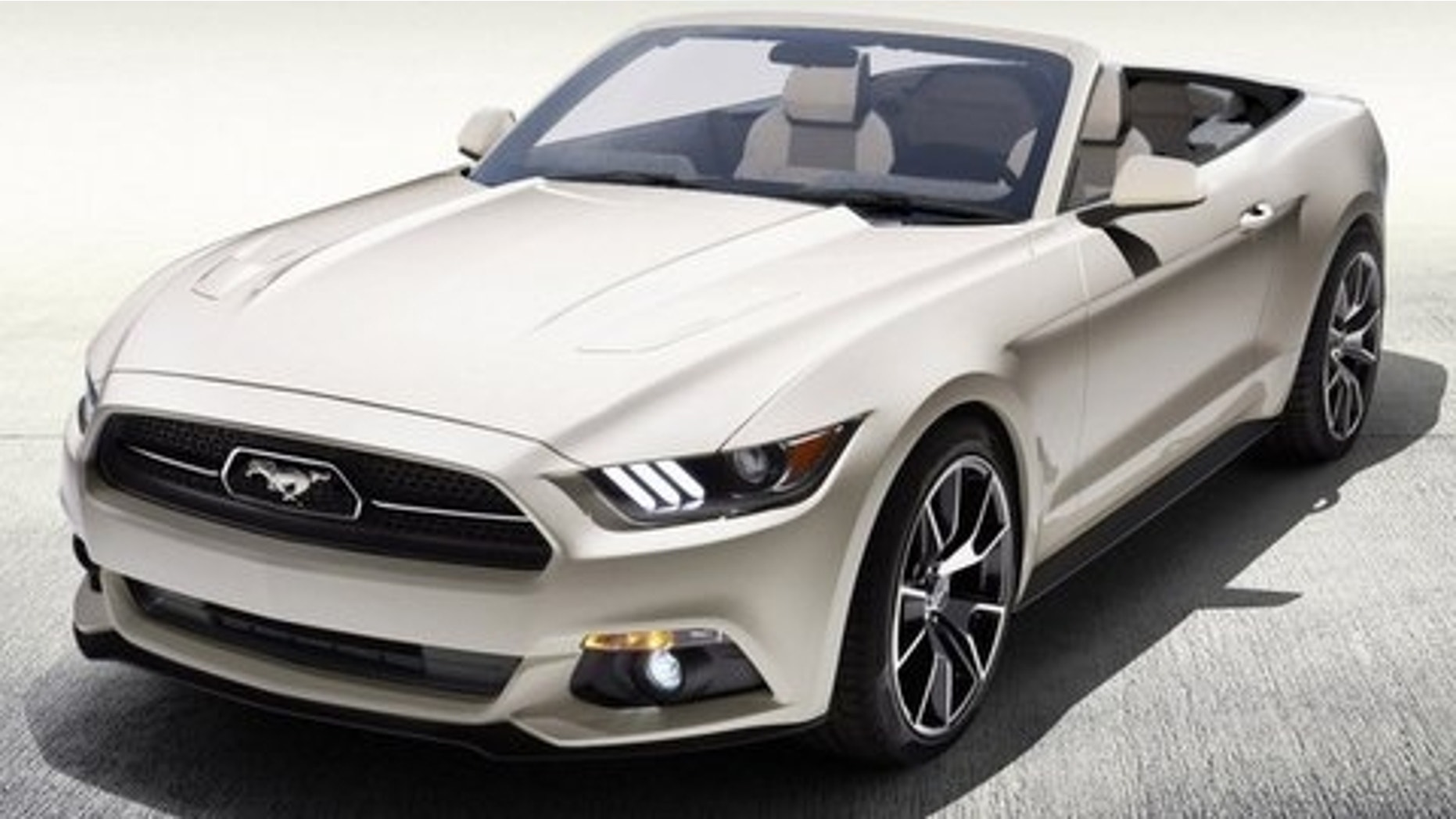 Ford celebrated last month's 50th anniversary of the original Mustang's debut at the 1964 New York World's Fair by unveiling a special edition version of the latest 2015 model. Called the Mustang 50 Year Limited Edition, it will be built in a run of just 1,964 examples, all based on the V-8-powered Mustang GT fastback coupe.
Well, that's not entirely true as Ford Motor Company has confirmed that one additional Mustang 50 Year Limited Edition will be built, and this one will be a convertible. In fact, it will be the only Mustang 50 Year Limited Edition to feature a convertible roof and it could be yours.
Ford is entering the car into a raffle, with all proceeds from ticket sales to be donated to the National Multiple Sclerosis Society. The tickets are $20 each and can be purchased via the website www.ford4ms.com or by calling 800-243-5767. The winner will be announced on August 16 at the 2014 Woodward Dream Cruise.
Apart from its roof, the Mustang 50 Year Limited Edition Convertible will be identical to the coupe and include niceties such as the special Wimbledon White exterior, corralled pony emblem, chrome accents and "50 Years" badging.
A stock 5.0-liter V-8 will be fitted, rated at more than 420 horsepower and 390 pound-feet of torque, and will be joined by a limited-slip differential, Brembo brakes and 19-inch wheels shod with Pirelli P Zero tires. Since the car won't be produced until the fall, the winner will still have the choice of an automatic or manual transmission.
One of the coolest features of the car will be a badge on the instrument panel, engraved with the signature of Ford chairman Bill Ford and the serial number 0001 of 0001.
More from Motor Authority