Oklahoma speeder caught at 208 mph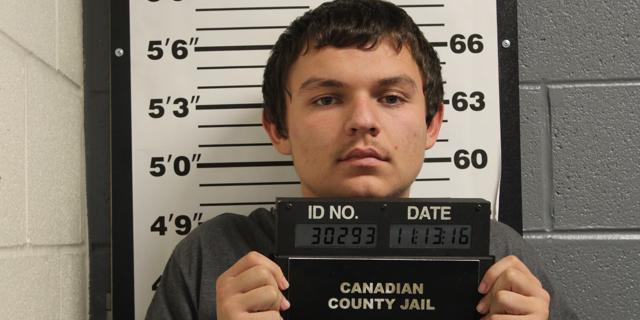 An Oklahoma man was arrested on Saturday, Nov. 12, after leading police on a 208 mph chase.
Nineteen-year-old Hector Fraire first tripped a radar gun doing 84 mph on the Kilpatrick Turnpike in Oklahoma City, before speeding away as police tried to pull him over.
Slow down! Dale Earnhardt, Jr. pulled over for speeding
According to the Oklahoma Highway Patrol, Fraire's heavily modified 2011 Ford Mustang was then clocked doing 176 mph and 208 mph, and he tried to elude the chase vehicle by turning off his headlights and brake lights.
An Oklahoma Highway Patrol spokesman tells FoxNews.com that as the pursuing officer lost contact with the vehicle, he radioed ahead to any units in the area. A Canadian County Deputy sitting in a parking lot spotted the car and was able to intecept it. The driver then pulled over, dropped his keys out of the window, and was arrested and later charged with reckless driving and felony eluding.
The Associated Press contributed to this report