Oh, Canada: Man uses Tim Hortons drive-through with Zamboni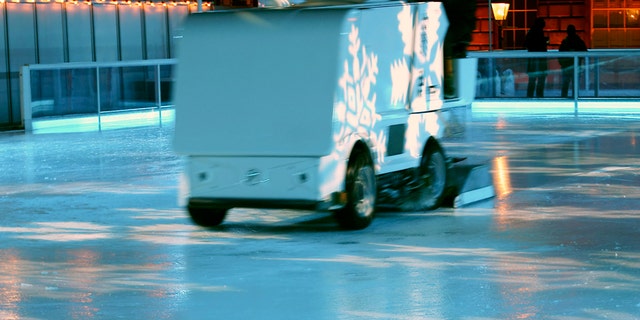 It's being called the most Canadian thing ever.
On Tuesday, a man in the Edmonton suburb of Stony Plain pulled into a Tim Hortons drive-through to grab a hot chocolate on the way home from work…in a Zamboni!
Jesse Myshak had been working on the unusual vehicle in his shop and was bringing it home to surface a rink he built in his back yard, because they do that sort of thing in Canada.
The CBC reports that customers came out of the iconic Canadian coffee shop to take pictures, and the woman in the car in front of Myshak paid for his drink.
Myshak said the unique ride got attention on the way home, but luckily not from the police, as it isn't exactly street legal, even if it handled the road just fine.
"She's got studded tires, so, it just cruised along quite well, actually," he said.
But it doesn't sound like he's planning to make a habit of driving it.
"She goes pretty slow, and it's quite cold."