Official: Iowans will use app to show license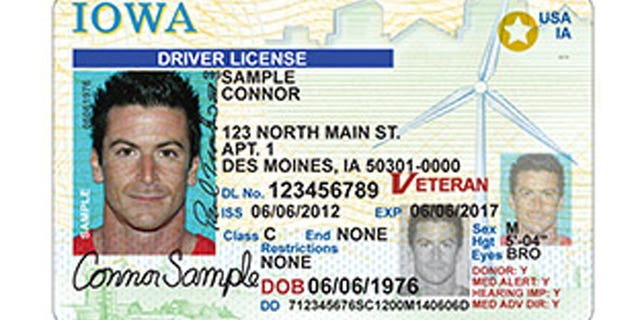 Need to show your driver's license? In Iowa, there will soon be an app for that.
A smartphone app that's under development will allow users to show the digital license to law enforcement officers during traffic stops and at security checkpoints at Iowa airports, according to Paul Trombino, director of the state Department of Transportation. The free app will be available sometime in 2015.
"We are really moving forward on this," he said to Gov. Terry Branstad during a state agency budget hearing Monday. "The way things are going, we may be the first in the nation."
Trombino said users will use a pin number for verification, The Des Moines Register reported.
"Having this really allows people to protect their identity," he said, and suggested that the technology could be used for other state licenses.
Residents will still be able to use a regular, plastic driver's license. But for those who use the digital version, Trombino said it "is basically your license on your phone."
Iowa is one of more than 30 states that allow drivers to show their proof of insurance via an electronic device. Trombino said a mobile driver's license is logical because of people's reliance on the technology.