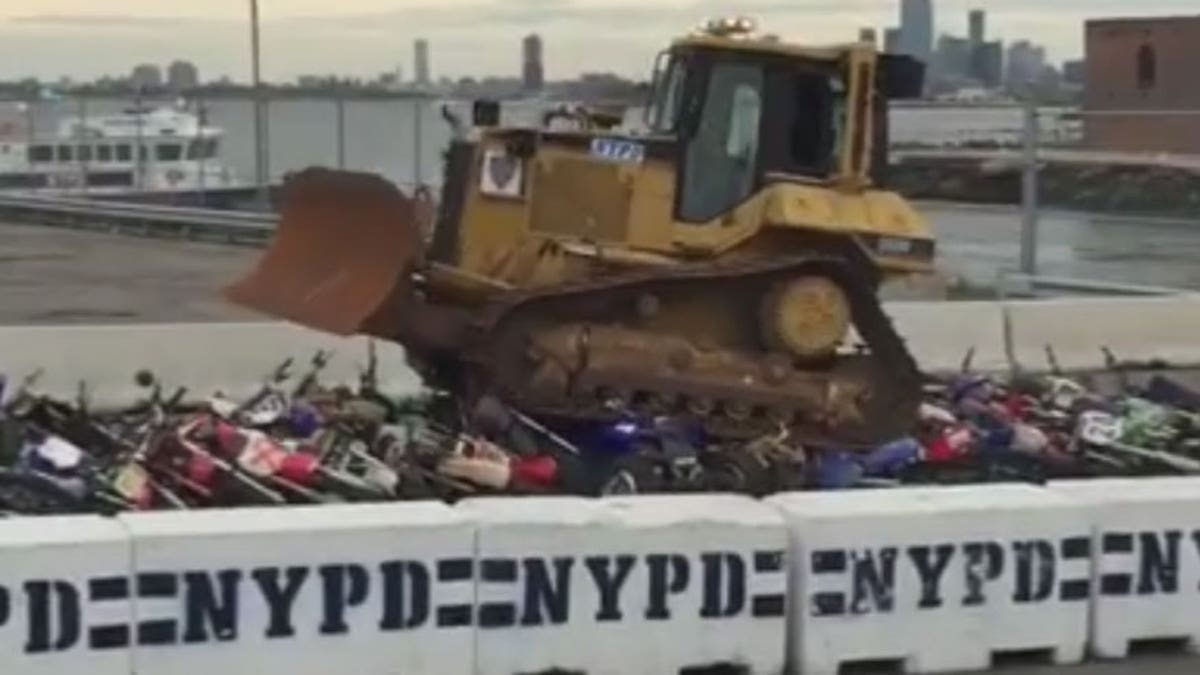 The New York City Police Department "crushed it" on the internet on Tuesday.
So said NYPD Commissioner William Bratton, who oversaw a Facebook Live broadcast of the destruction of a few dozen off-road motorcycles and ATVs, that were confiscated for being illegally operated on city streets.
The hashtag? #UseItAndLoseIt
The bikes were lined up between NYPD barriers and crushed by two bulldozers driving back and forth over them for a few minutes. The proceedings were kicked off by Bratton incorrectly waving a checkered flag, instead of a green one --"just like the Indy 500" -- as he proclaimed, "gentlemen, start your engines."
Nearly 700 of the vehicles have been confiscated this year, many of them being operated by unlicensed "nitwits" not even wearing helmets, according to Bratton.
New York City Mayor Bill DeBlasio announced the effort in April, saying that the city was "going to crush them on TV to make a point."
Many residents have complained about groups of the noisy vehicles "terrorizing" neighborhoods, but not all of the Facebook comments on the video supported their destruction. Several suggested that they should have been resold to raise money for the city, or donated to charity, instead.