No one injured as pickup lands on top of Honda CR-V in shock hit-and-run accident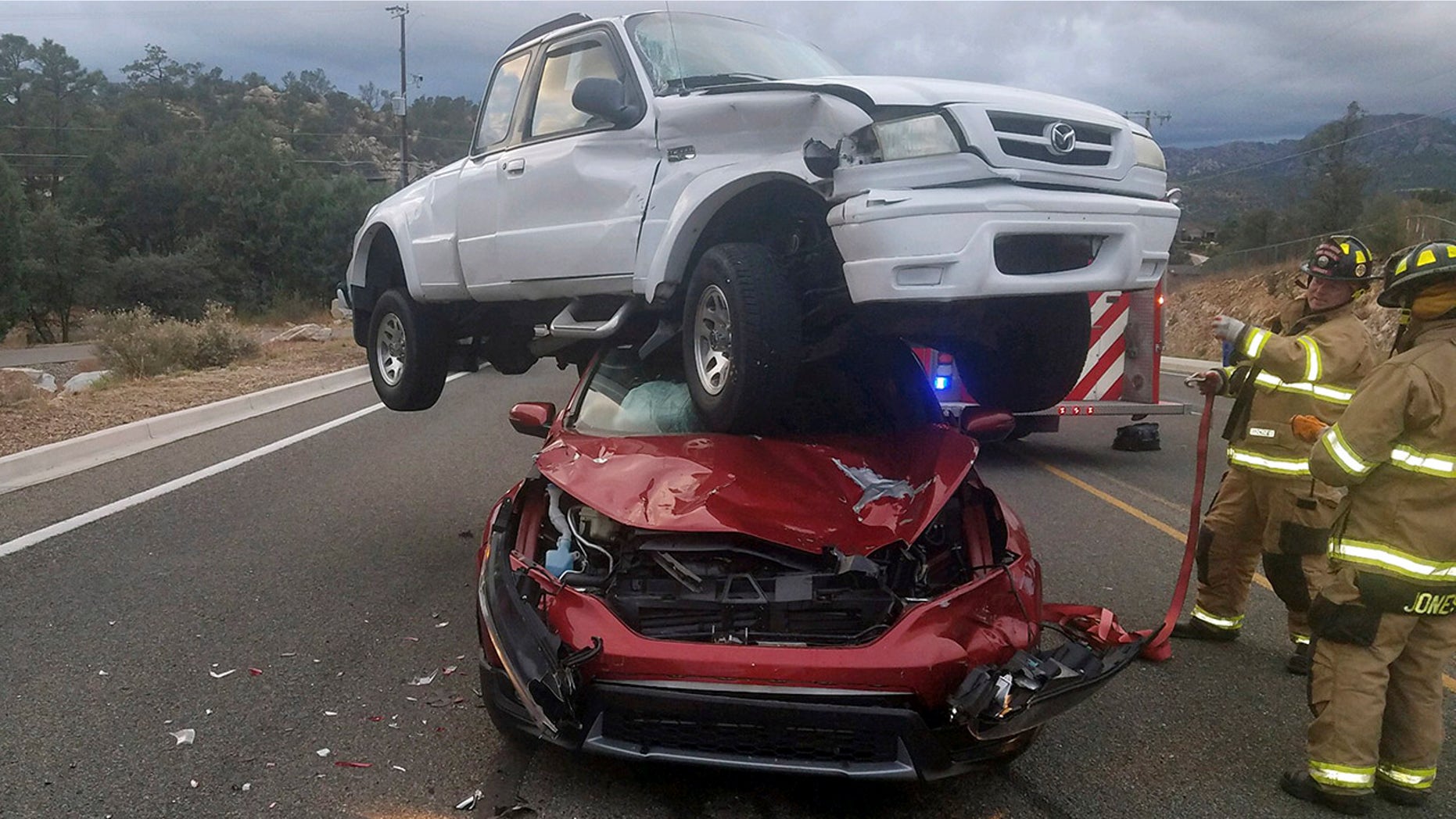 If you have ever wondered how relevant crash test ratings are to the real world, an accident that happened in Arizona over this past Sunday offers a good example.
Photos posted to Facebook by the Yavapai County Sheriff's Office show the aftermath of the incident on Williamson Valley Road in Prescott, where an old Mazda B-Series pickup truck is sitting on top of a current generation Honda CR-V, which received a top roof crush rating from the Insurance Institute for Highway Safety.
Police report that the pickup driver said the vehicle was struck by a hit-and-run driver in a black truck and forced into oncoming traffic, where it hit a sedan and 'flipped' on top of the Honda.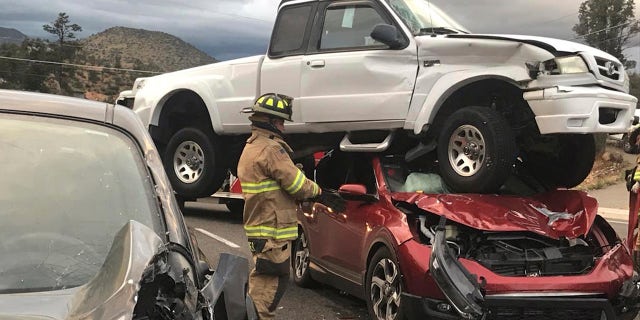 Amazingly, the two passengers in the Honda and the drivers of the pickup and sedan were uninjured. All were buckled up.
The whereabouts of the black truck are unknown and the Prescott Police Department is asking the public for any information to help track it down.