Nissan unveils cheaper, longer range Leaf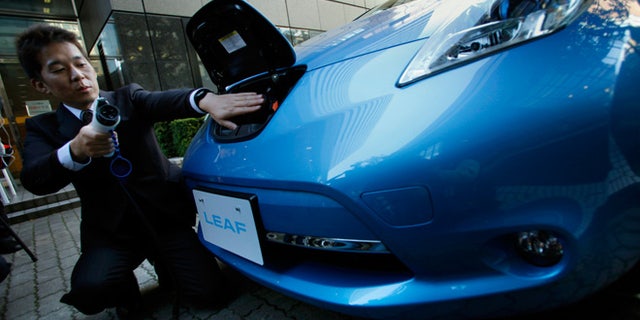 Early adopters, you may have just gotten shafted again.
Nissan has unveiled an updated version of its Leaf electric car in Japan that's cheaper and goes further on a charge. The company has not outlined details for the US market car, which currently retails for $36,050, but it is expected to feature similar changes for 2013.
The new Leaf can go 15 percent further between plug ins than the original, which could mean a jump in its EPA rated range from 73 to 84 miles per charge. Making it easier to wring all of that energy out of it is a new gauge that tells drivers the exact percent of battery capacity left, rather than the vague bar graph featured in the original, and an updated navigation system that determines the most energy efficient route to your destination.
Nissan has also redesigned the on-board charging system for the Leaf, which now encroaches less on the luggage compartment.
The Leaf is the world's best selling electric car, but with just 43,000 delivered since 2010 it has fallen short of original expectations.
As of October, just 6,791 Leafs have been sold in the U.S. this year forcing Nissan to officially abandon its goal of selling 20,000 cars in 2012.