Nissan Leaf won't meet sales targets in 2012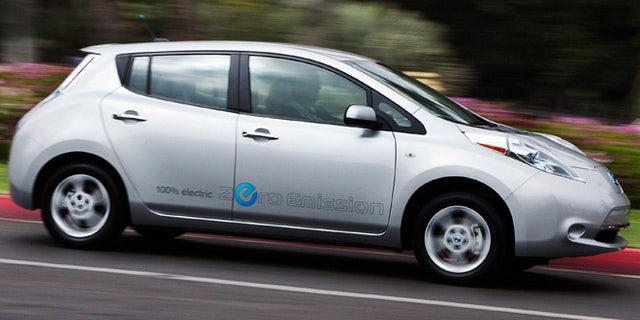 Nissan has officially given up hope hitting its US sales goal for the Leaf electric car this year, The Detroit News reports.
After delivering just 6,791 Leafs through October, company CEO Carlos Ghosn says Nissan's forecast of 20,000 sales for 2012 will not be met, as it struggles to match the 9,674 sold in all of 2011 even as sales have picked up in recent months.
The Leaf is currently the best-selling all-electric car in the United States. The $36,050 battery powered compact has an EPA rated range of 73 miles per charge. Rumor has it that the company is working on a lower priced model with a longer range for 2013.
Previously the automaker has said supply constraints were responsible for the low sales figures this year, adding that sales would pick up appreciably when a new Leaf assembly line being built in Tennessee opens. The car is currently built only in Japan for worldwide sales.
However, Nissan cancelled a grand opening ceremony for the facility that was set for today, citing scheduling conflicts for stakeholders involved. It is not clear when production at the factory, built with the help of a $1.4 billion line of credit extended to it by the Department of Energy, will begin.
Meanwhile, Chevrolet, which long ago gave up plans to sell 45,000 Volts this year, has nevertheless seen its sales increase 285.9 percent to 19,309 delivered through October, making the hybrid the top-selling plug-in car in the United States.