Nissan 4Dogs crossover is perfect for pooches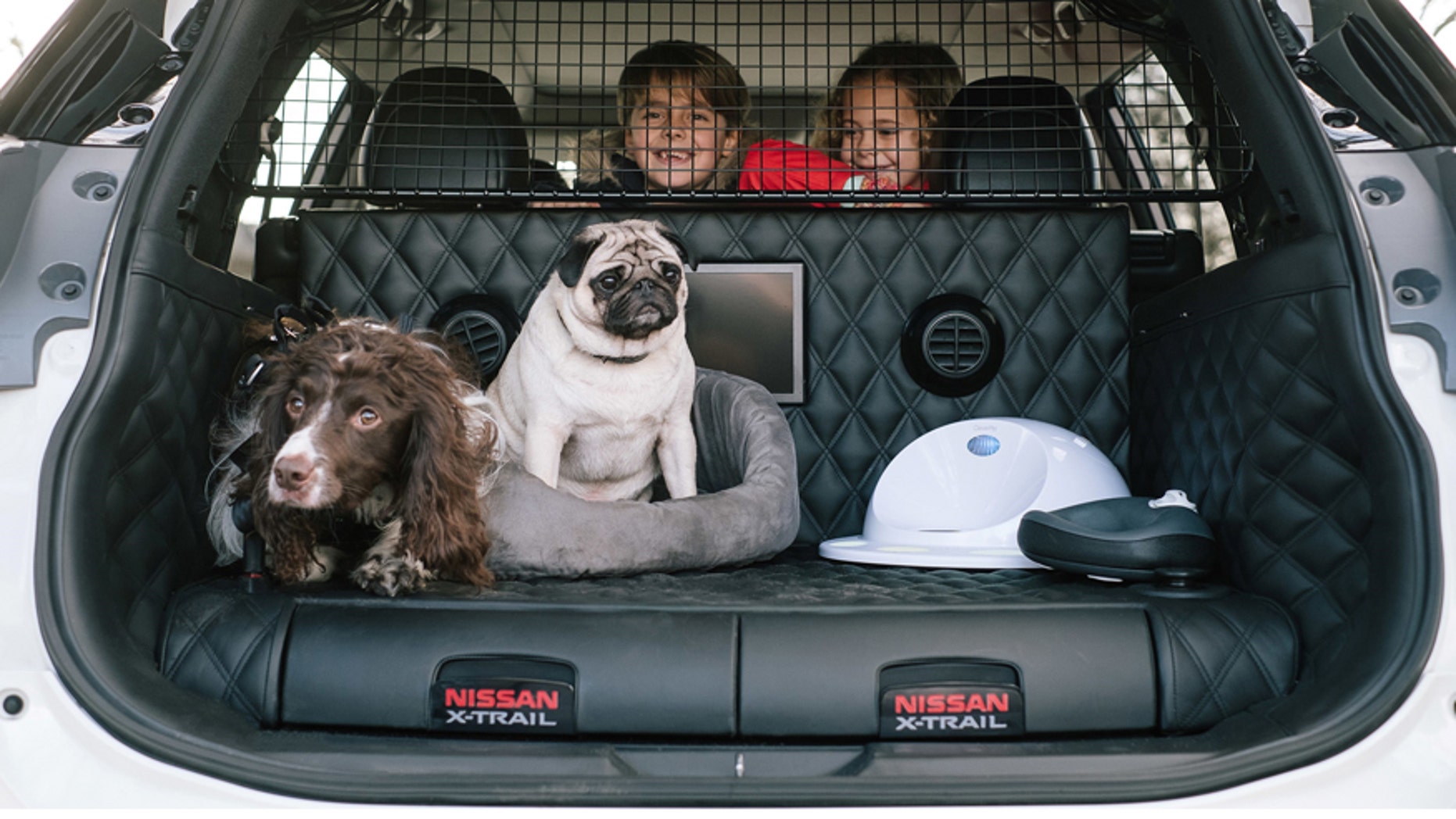 Nissan has built a car 4Dogs.
No, it's not a lemon. It's the name of the concept crossover it outfitted with a cargo bay that's pimped out for pups.
The trunk is trimmed in cushy, easy-to-clean tufted leather upholstery and equipped with a pull-out shower and a fur blow drier to help keep it that way.
There's an extendable ramp for entry and storage compartments for leashes and toys. A spill-proof water dish and dog-operated treat dispenser are also included.
NISSAN IS GOING ROGUE:
Fluffy gets her own climate control vents, and a TV that can double as a videoconferencing system that lets the humans up front stay connected to their canine on the road, where a harness adds an extra level of safety.
Honda offered a similarly-themed, but much lower-tech package on its Element crossover, which went out of production in 2011.
Nissan hasn't given it the greenlight for production, but says 90 percent of dog owners surveyed would buy a fido-friendly car.