Next Jeep Wrangler could be a hybrid pickup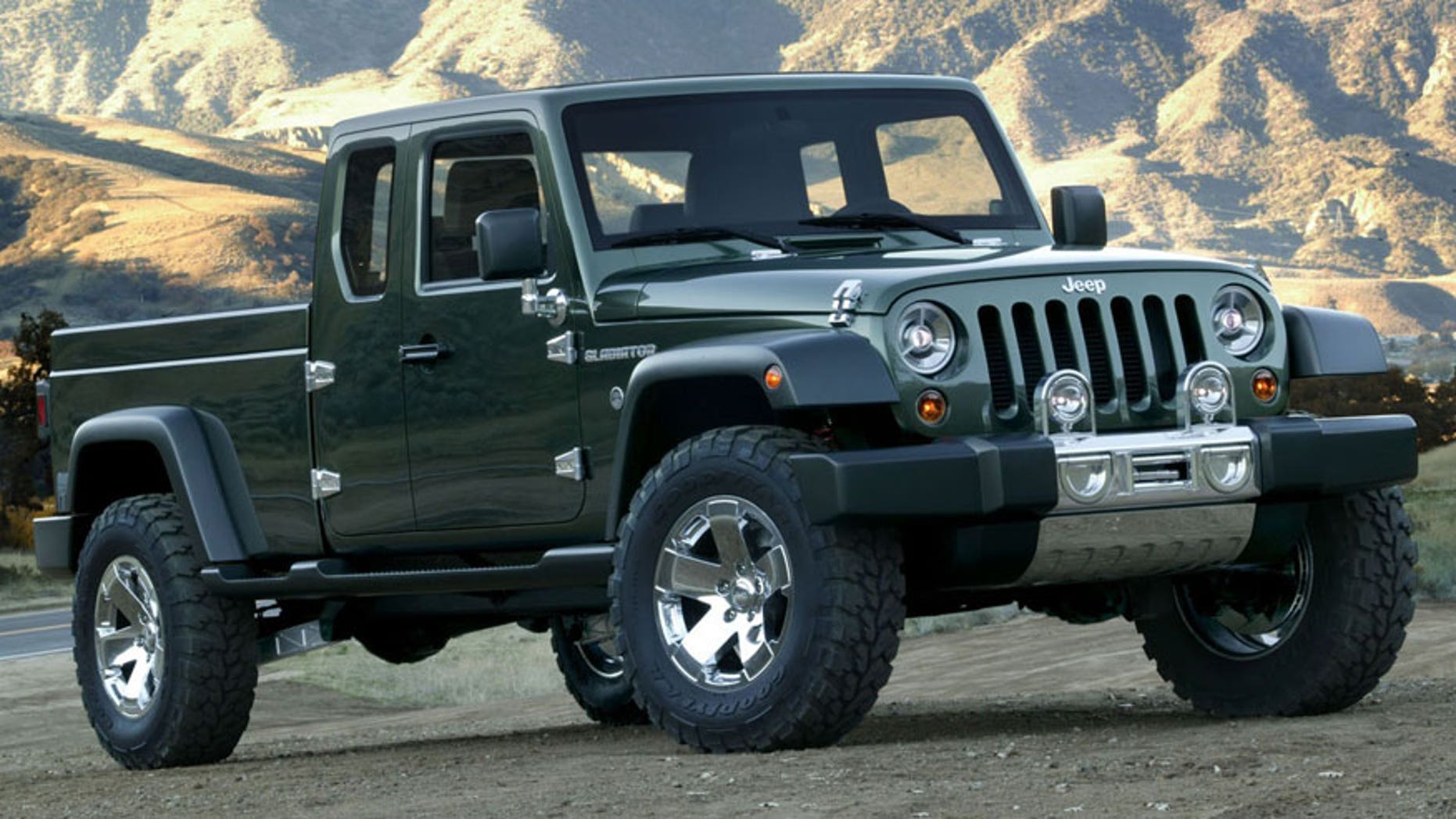 The Jeep Wrangler may be about to go where it's never gone before: green.
Jeep President and CEO Mike Manley tells Auto Express that improving fuel economy is one of the top priorities for the next generation truck, which is expected to be launched in 2018, and that electrification is on the table.
"You have the potential for hybrid powertrains in the future," Manley said.
Of course, maintaining the Wrangler's legendary off-road abilities is also a must, but Manley thinks a gas-electric hybrid drivetrain could add benefits here, too.
"For those people who use the Wrangler, the most important thing is the initial torque and the crawl ratio," he said. "With an electric motor you have the most torque available and with the right combination of transmission and gear ratios you can create incredible crawl ratios."
However, any system would need to be robust enough to survive trips into the wilderness, and Jeep is also considering adding a diesel model for the U.S. market to improve efficiency and range, while cutting weight from the vehicle by using some aluminum, and possibly even carbon fiber parts.
And while the next Wrangler is expected to stay true to its iconic look, some of those parts could be used to expand the model lineup with a pickup. Manley has long been interested in just such a vehicle, and Car Advice reports that one is still on the table, but the business case for it is still being made.
"I am a big advocate of a Wrangler pickup, [but] as part of that, the decision will or will not be made regarding a pickup [variant]. From my perspective, it fits into the portfolio exactly," Manley said.
----------