Next Ford Mustang reported to have four-cylinder turbo, but not in U.S.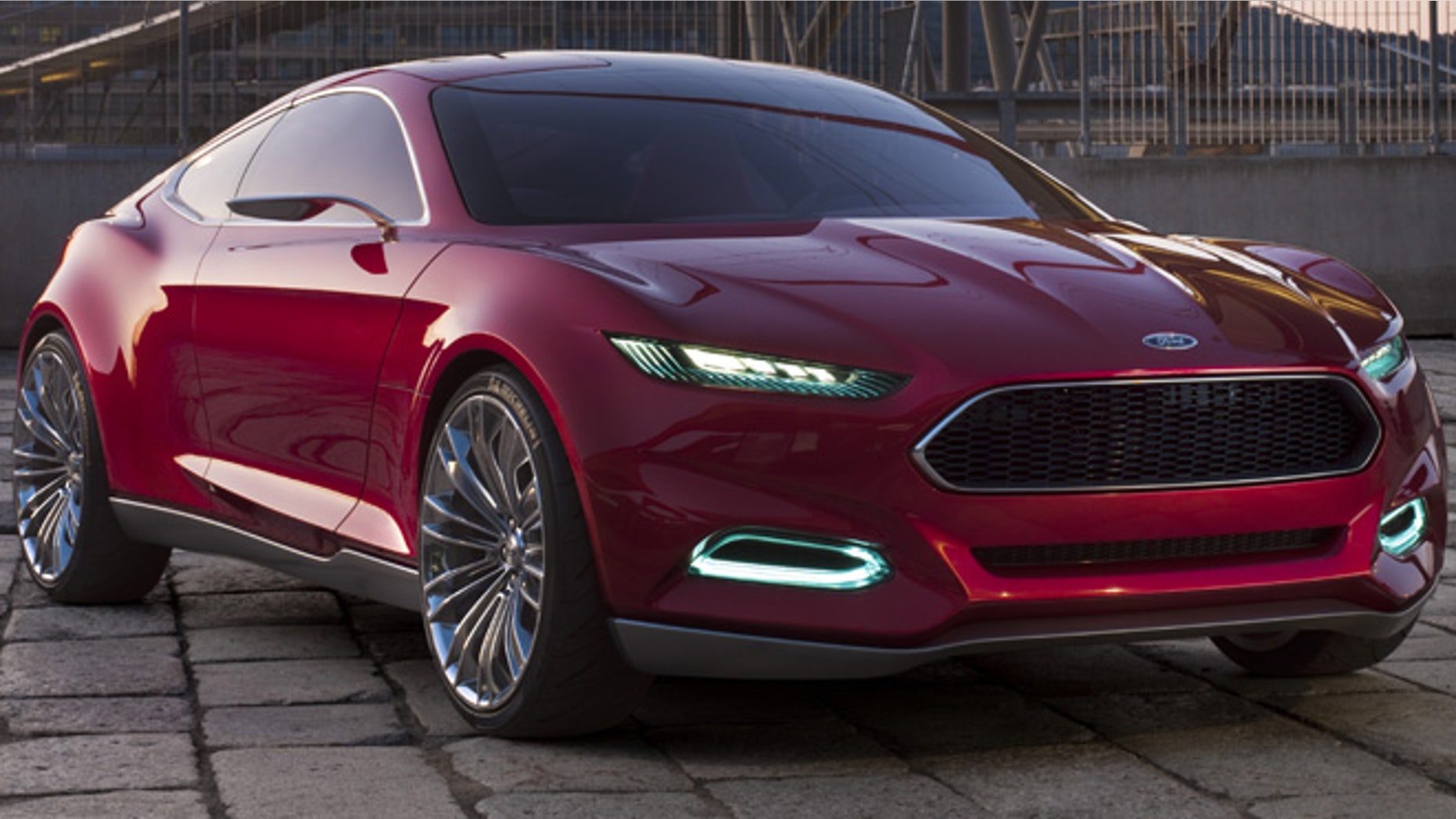 The Ford Mustang turns 50 next year, and big changes are in store.
Although details are still held under heavy security, the all-new 'Stang is widely expected to feature a smaller, lighter chassis with an independent rear suspension that's wrapped in far more modern bodywork than the current retro ride.
One of the few people who've gotten to see it is Ford Racing Driver and DC Shoes founder Ken Block, who tweeted on Tuesday, "I got to see the next generation Mustang today (it's dope) at the Ford design center! "
As far as power is concerned, there's little doubt that at least one V8 engine will be offered, and likely a V6 for the entry level model, but Edmunds now reports that a four-cylinder turbo is also in the cards, just not for U.S. sale.
Reporting from the Geneva Auto Show, the automotive news outlet says a 300 hp 2.3-liter version of the current 252 hp 2.0-liter four-cylinder found in the Ford Focus ST will be offered in the '14 Mustang, but only in European market cars.
Ford has confirmed that it is committed to selling the next generation Mustang in Europe, and will even build a right-hand-drive model for the U.K., a first for the pony car.
Read: Will European sales plan kill the Ford Mustang as we know it?
The last time Ford made a turbocharged Mustang was the 1984-1986 SVO model, which was also designed to compete with European sports cars, but mainly here on U.S. turf. Interestingly, that car also had a 2.3-liter turbocharged four-cylinder, but it maxed out at 205 hp.
Despite its critically acclaimed performance, the SVO wasn't much of a sales success, as American buyers chose the 5.0-liter V8-powered Mustang GT of the day by a wide margin, and it's no coincidence that's the same size engine the current GT has under the hood.
As for tomorrow's, it'll likely be another year before we find out for sure.