New small Jeep caught without camouflage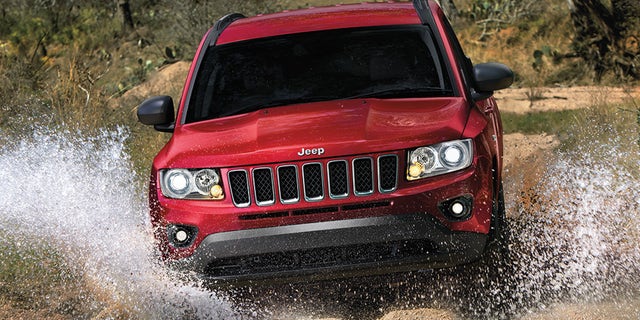 Many automotive critics though Jeep had lost its way when it introduced the car-like Compass and Patriot models in 2007, but the platform twins have combined to be one of the brand's top sellers, and a single replacement for both of is on the way.
While its official reveal is still a few weeks away, it's been spotted without camouflage in Brazil, one of the countries in which it will be produced. Local automotive website Autoo caught it at a photo shoot on the streets of Sao Paolo, and snapped a few shots of its own.
The four-door crossover doesn't look much like a Patriot, instead blending styling elements from the current Compass and Grand Cherokee. It will slot into the lineup between the Cherokee and Renegade, and be built on a stretched version of the latter's chassis.
One thing that's not yet known is what the American market version will be called. Jeep CEO Mike Manley has said it will stick with either Compass or Patriot, but not yet which, although the Patriot has been the better-seller this year. However, the vehicle in the photos appears to to have the Compass name on its side, along with Limited on the tailgate, signifying its trim level.
All will be revealed soon, however, as the USA-bound, Mexican-made version of the new car is scheduled to debut at the Los Angeles Auto Show in November.
----------
Jeep Renegade Test Drive: