New law legalizes three-wheel Polaris Slingshot in Texas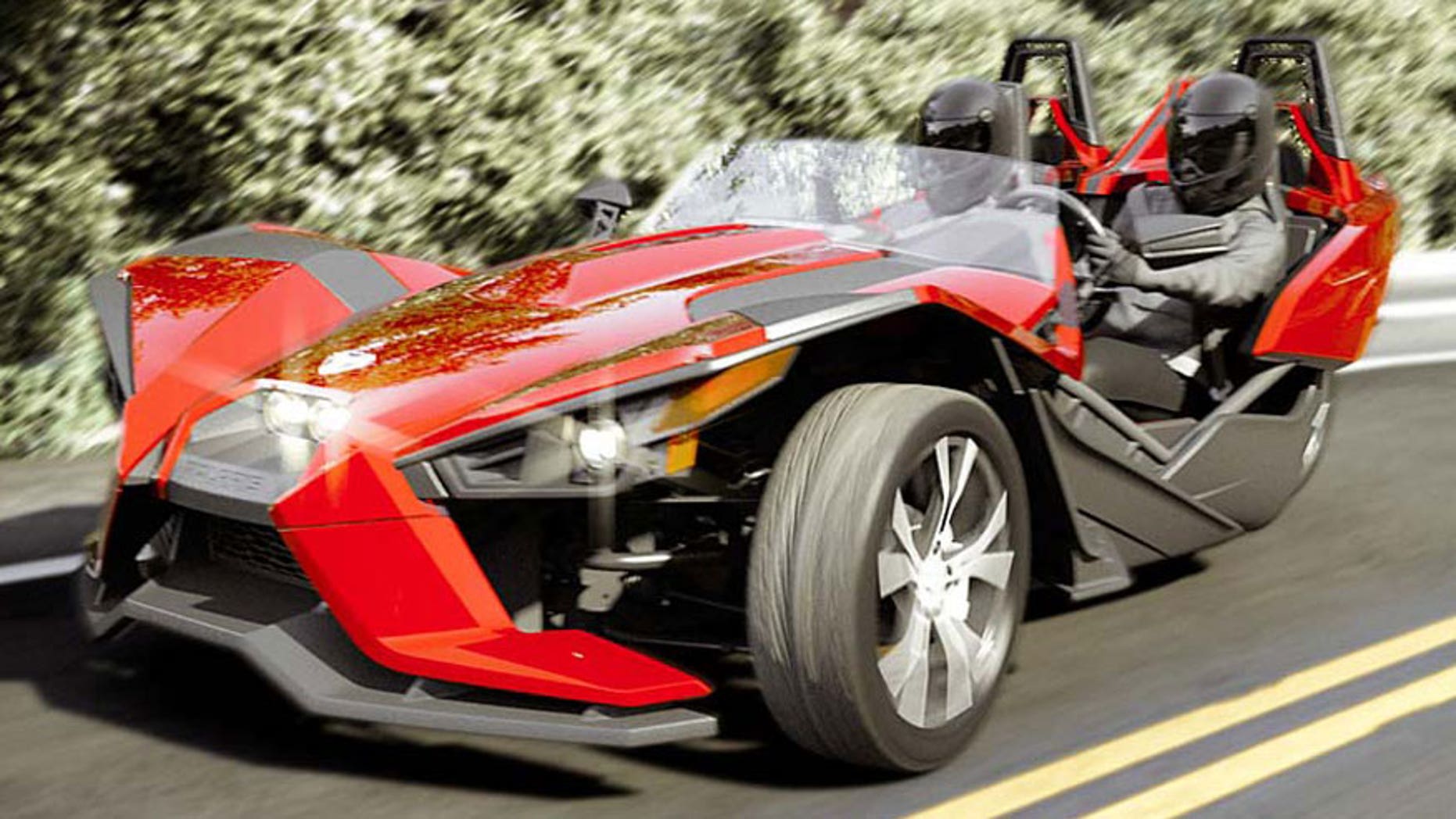 You still can't buy a Tesla in Texas, but the Lone Star State is giving Polaris a shot.
The company's three-wheel Slingshot ended up in legal limbo last year after it was determined that it didn't fit the letter of any of the state's motor vehicle laws. It didn't have the safety equipment required to define it as a car, but since it had seats, and not a saddle, it couldn't be considered a motorcycle, either.
That changed last week when Governor Greg Abbot signed an amendment to the law that essentially removed the saddle requirement, allowing three-wheel "autocycles" to be registered as motorcycles, as they are in many states. A motorcycle license is still required to drive one, but you can take the test in a three-wheeler if you only plan to drive that type of vehicle.
The $19,999 two-seater is powered by a front-mounted four-cylinder car engine that drives the single rear wheel through a five-speed, belt-drive transmission. It has three-point seatbelts, roll hoops, power steering and stability control, but no airbags or windshield wipers.
The laws that govern vehicles like the Slingshot vary from state to state, and it's still not street legal in a few. That includes Connecticut, Hawaii and Maryland, while Indiana recently passed its own autocycle law authorizing its use. In most states it follows the same helmet rules as a motorcycle, but in California can be driven without one and only requires an automobile license to operate.