New Jeep Comanche is a small hauler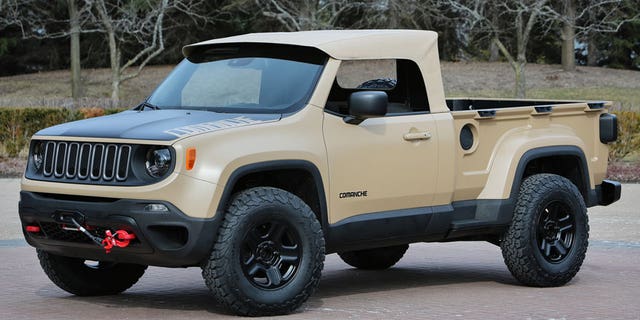 In the movie business, they call this fan service.
Jeep has created a small, diesel, convertible pickup that looks tailor made to send brand loyalists into a frenzy.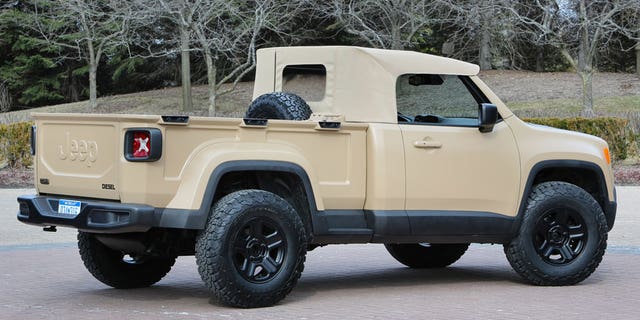 Unlike the original Cherokee-based truck, the new Jeep Comanche is a Renegade subcompact SUV that's had its top chopped and its wheelbase extended by six inches to accommodate a very military-industrial looking five-foot-long pickup bed.
Its soft top design hearkens back to the ones use by the WWII-era Willys MB, but its all-wheel-drivetrain features a very modern 9-speed automatic transmission and 2.0-liter turbodiesel engine that's currently available in the Italian-made Renegade in foreign markets.
A bed-mounted spare tire, rock rails, steel bumpers, winch and two-inch lift help add toughness to the little truck.
Unfortunately, even though Jeep is planning to add a Wrangler-based pickup to the lineup in a couple of years, the Comanche is merely one of the dream machines it built for this year's annual Easter Jeep Safari festival in Moab, Utah.
----------
Jeep Renegade Test Drive: