New Ford Ranger SUV spotted testing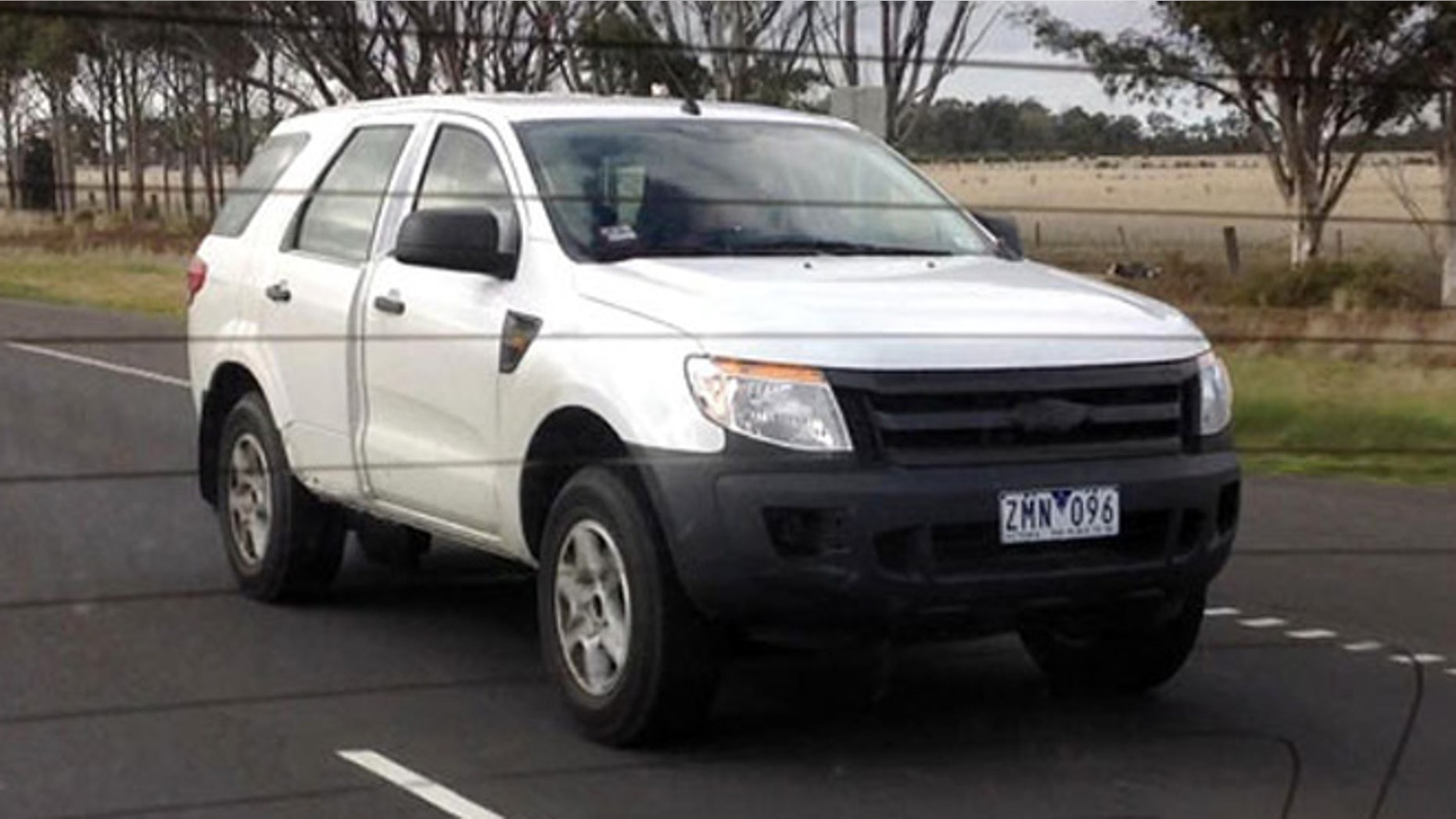 4x4 fans will have a field day with this one, but not all of them should start packing provisions just yet.
An eagle-eyed Carsguide.com.au reader has spotted what appears to be a new Ford Ranger-based SUV out for a spin near Melbourne, Australia. The thing about it is, such a vehicle doesn't exist.
At least not officially.
Although the Ranger model line was discontinued in the U.S. back in 2012, an all-new version is still sold overseas. The body-on-frame small pickup is built in Asia, South America and Africa.
The white four-door hatch seen in the photos is fitted with some false body panels and a taped-over Ford oval badge, but its face is all Ranger. It's even a left-hand-drive model, not indigenous to Australia, where people drive on the left side of the road.
See more photos at Carsguide.com.au
A Ford Australia representative would not confirm to Carsguide.com.au that this type of vehicle is in the pipeline, but rumor has it that one is set to debut next year.
You may recall that the first Ford Explorer was essentially a Ranger SUV before switching to its own platform in 2002, then morphing into the crossover that's sold today. In the Asia-Pacific region, Ford markets a similar class of vehicles under the Everest, Endeavor and Territory names.
Unfortunately for American off-roaders hoping for a new small, truck-based SUV, Ford has previously said that the new Ranger was not engineered to meet U.S. regulations, and that it has no intention of selling it here, so that likely that goes ditto for the SUV.
Oh well, there are plenty of dirt roads in the Eastern Hemisphere. Road (and air) trip, anyone?