New Ford Minivan Gives Owners Magic Feet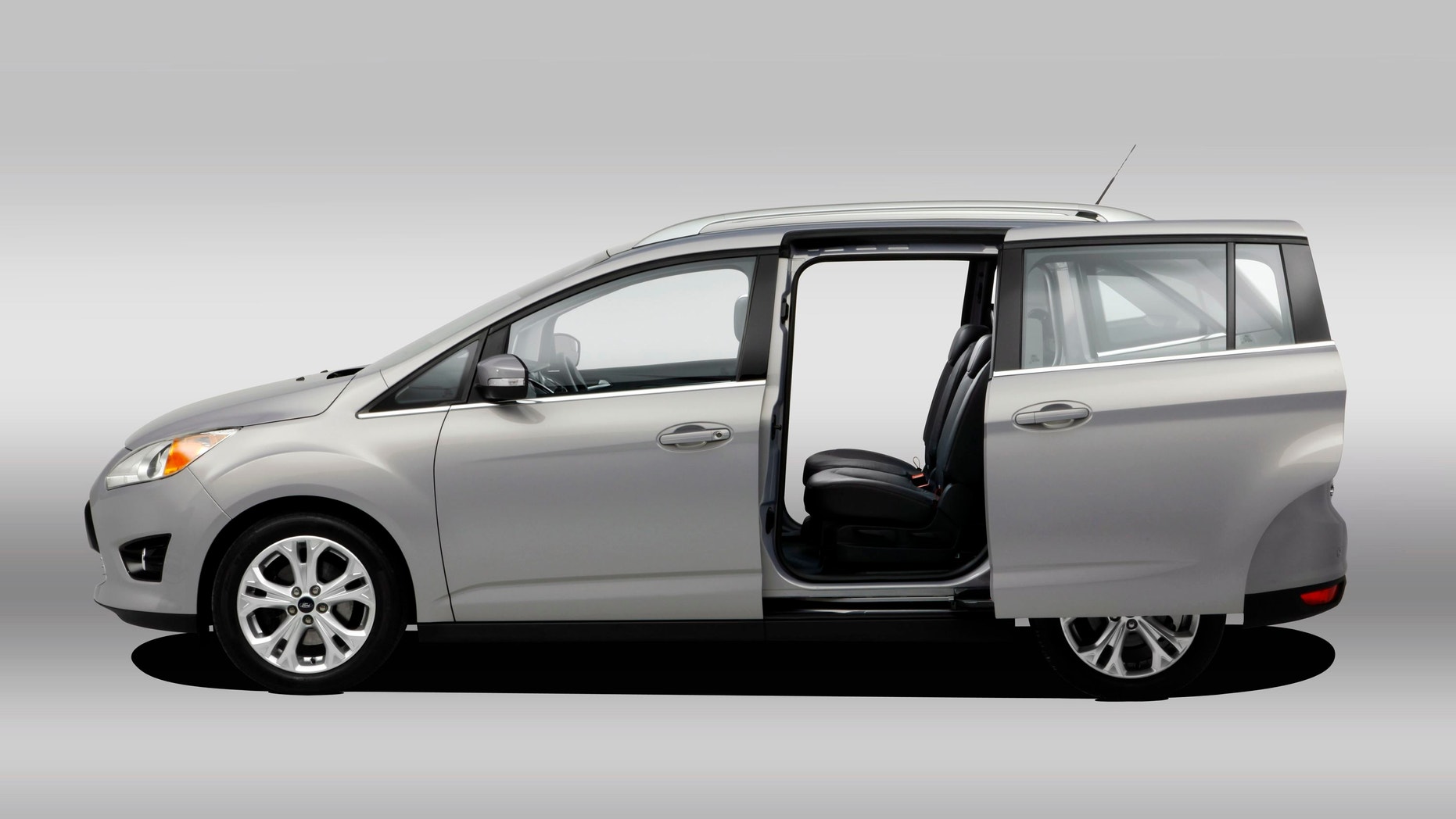 Four years after abandoning the minivan segment, Ford is coming back in a big way with a very small car.
The C-Max seven-passenger people carrier has two sliding rear doors, a footprint smaller than a Fusion midsize sedan and a number of unique features that the Detroit automaker hopes will make it an appealing choice for young families. It's size is truer to form to the original minivans of the 1980s than the current crop of vehicles to carry the description, most of which have stretched the term "mini" to new lengths, and is similar to the current Mazda5.
Along with a flexible 2-3-2 seating arrangement that includes a second row middle seat that can be folded and stowed away under the cushion of the right outboard seat for better access to the third row, the C-Max will be available with a slate of electronic options including a self-parking system and an industry first foot-operated tailgate. With a smart key fob in your pocket or purse, all you have to do is swipe your foot under the rear bumper of the C-Max and the tailgate will open automatically, allowing you to access the cargo compartment while your hands are full.
The C-Max is aimed to be a fuel efficient alternative to larger crossovers and SUVs, and will come with a choice of two four cylinder engines when it goes on sale later this year. The top level option will be the smallest version of Ford's new line of turbocharged engines, known as Ecoboost. The company predicts that the 168 horsepower motor will get 20 percent better fuel economy than similarly-powered engines.
The C-Max will make its public debut next January at the 2011 North American International Auto Show in Detroit.
Fox Car Report is on Twitter. Follow us @foxcarreport