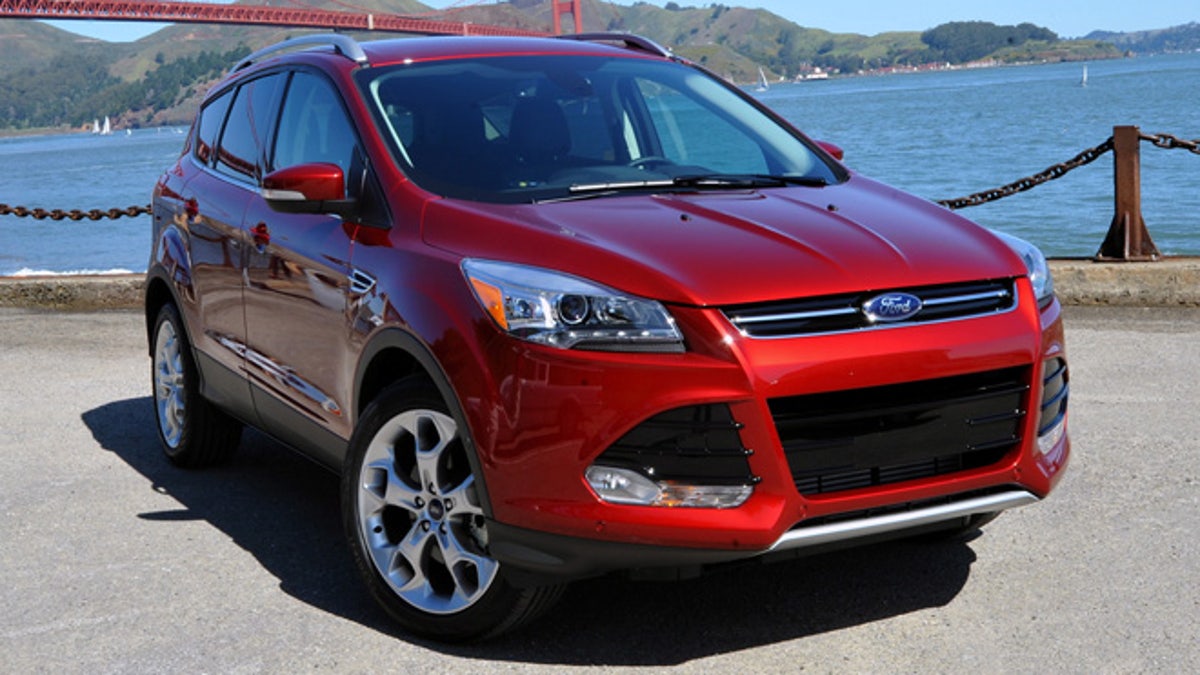 Ford is recalling 7,600 new Escapes to fix coolant leaks that can cause engines to overheat or catch fire.
The recall affects 2013 models with 1.6-liter four-cylinder engines. Plugs in the engine may not have been installed properly and can fall out while the motor is running. Coolant can leak and cause engines to overheat.
Dealers have repair parts available and owners should make service appointments as soon as possible, said Ford spokeswoman Marcey Zwiebel. Ford will fix the problem for free.
It's the third recall in less than two months for the completely redesigned SUV, which also has had problems with fuel lines and carpet padding. In July, the company recalled 11,500 Escapes to fix lines that can crack, leak and cause fires. That same month, Ford said it would recall more than 10,000 of the vehicles to fix carpet padding that can interfere with braking.
Three recalls in two months shows there are quality problems with the new vehicle, said Clarence Ditlow, executive director for the Center for Auto Safety, a consumer group.
But Zwiebel said the recalls show that Ford is responding quickly to problems and that they are not a sign of quality issues.
Ford issued the latest recall after getting a single report from a dealership, and no customers had filed complaints about the problem, she said.
The dealer reported that the fire broke out in an Escape driven by an employee. Coolant spilled onto hot engine parts and caused a fire that was quickly put out, Zwiebel said, adding that no one was hurt.
About 2,000 of the recalled Escapes are still on dealer lots, she said. The engines on the recalled SUVs were built from Oct. 5, 2011 to Aug. 31, 2012 at a Ford factory in England.
Older-model Escapes, which are completely different vehicles from the new ones, also have been recalled recently. Ford recalled nearly 485,000 of them in late July to fix sticking gas pedals that can cause crashes.
That worldwide recall covered the following Escapes: the 2001 through 2004 model years powered by 3-liter V-6 engines with cruise control. U.S. safety regulators received 68 complaints about the problem, including 13 crashes, nine injuries and one death. A teenage girl died when an Escape crashed in Arizona in January.