New F-150 and GM midsize pickups set to face off in 2014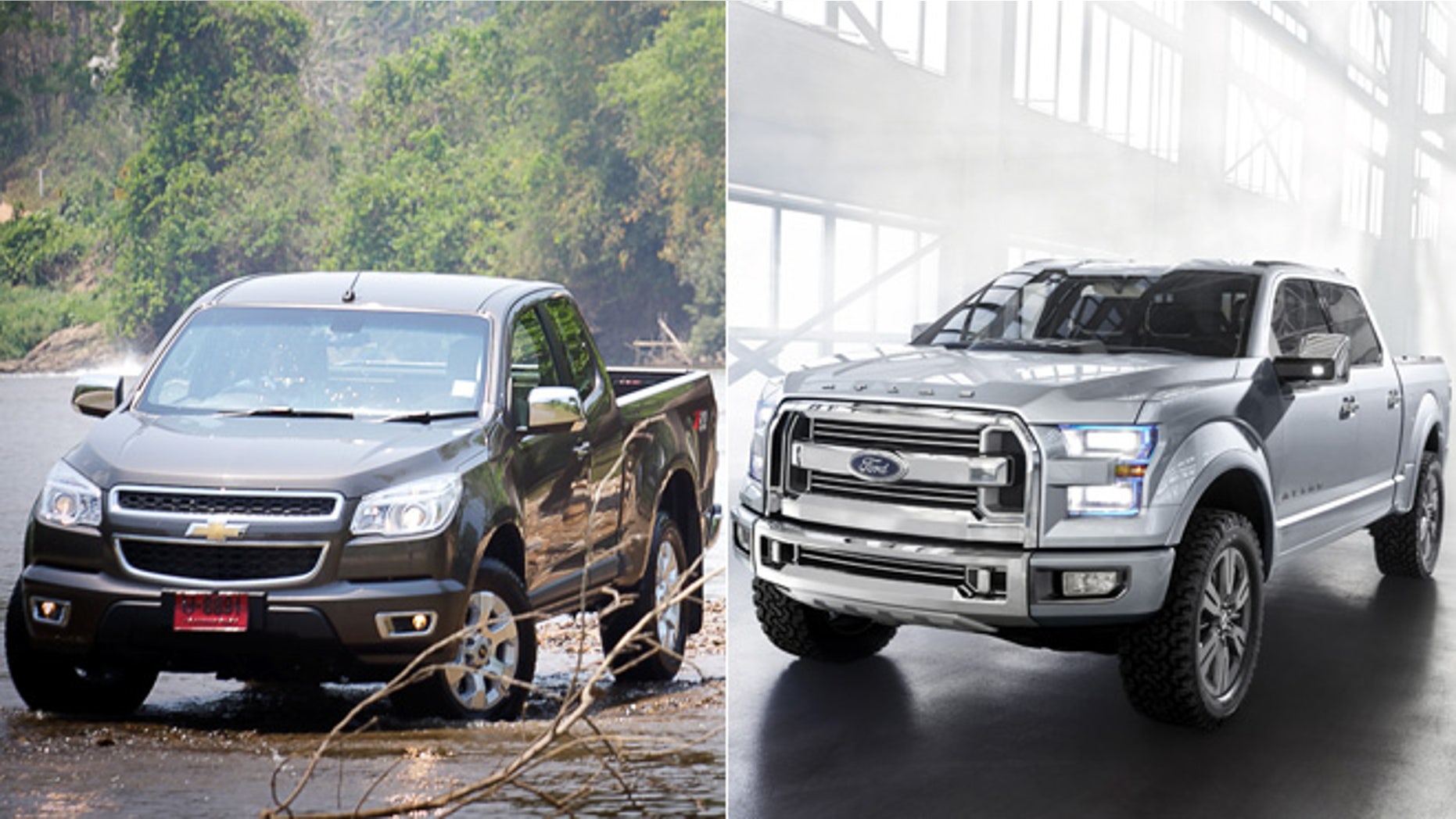 It's David vs. Goliath with all-wheel-drive.
General Motors has announced plans to introduce a new line of midsize pickups next year, returning to a segment recently abandoned by the Detroit Three.
Meanwhile, Ford is expected to unleash an all-new full-size F-150 around the same time that's based on the massive Atlas Concept unveiled at the 2013 Detroit Auto Show.
The trucks from Chevrolet and GMC are likely to be powered by fuel-efficient six-cylinder and possibly diesel engines, while the F-150 will surely feature a turbocharged EcoBoost V6 along with a couple of more traditional honking V8s.
GM says its replacements for the out of production Colorado and Canyon will be able to do 95 percent of what a big truck can do with much better fuel economy, while today's six-cylinder F-150s get better mileage than V6 Rangers did, and deliver 100 percent of what a big truck can do.
So, what do you think?