New Chevy Trailblazer, Colorado concepts revealed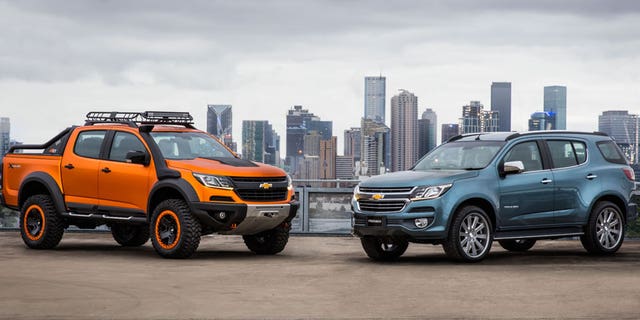 "The Colorado Xtreme is the ultimate tough American pickup truck that Chevrolet is famous for all over the world," or so says the press release announcing Chevy's latest 4x4 concept.
But will it ever come stateside?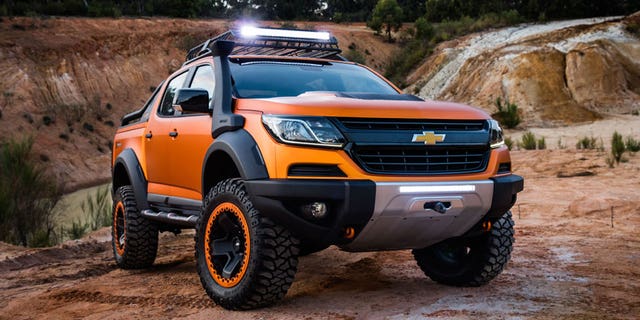 Chevrolet unveiled the Xtreme in Thailand, alongside the Trailblazer Premier concept (I'll get to that one in a second.) It features a lifted suspension, huge wheel arch extensions, air intake snorkel, heat-extractor style hood, off-road front bumper with integrated skid plate and winch, safari-style light bar and roof rack, and aggressive off-road tires, including a spare mounted in the bed.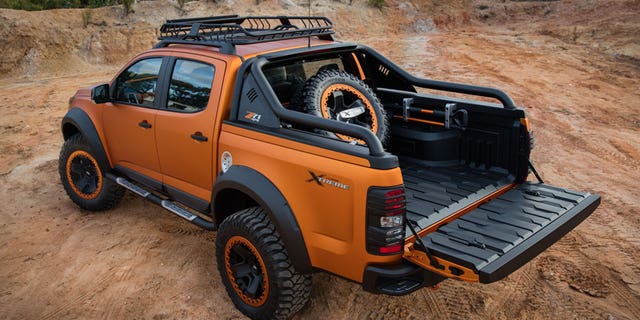 Underneath all of that appears to be a preview for an update for the standard global version of the Colorado, which differs in many ways from the model sold in the United States. Ours is more robust, and trades rectangular wheel arches for the overseas version's actual arches, among other changes.
Nevertheless, Chevy is expected to introduce a hardcore off-road ZR2 version of the Colorado here soon, and the Xtreme may offer some hints about what it will look like. Recent spy photos showed Chevy engineers out testing a high-riding, camouflaged Colorado with a bumper design similar to the Xtreme's.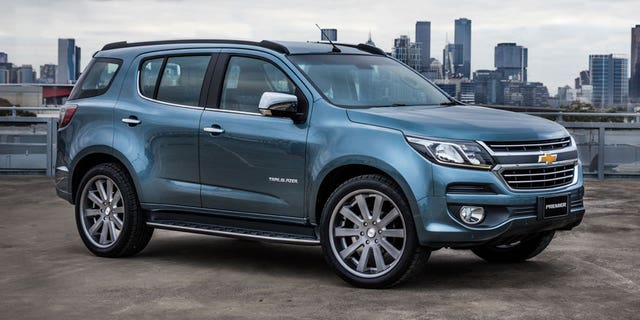 As for the Trailblazer, it's true! Chevy still sells the model in foreign markets. It went on sale in 2012 and is based on the Colorado's body on frame platform, unlike the unibody Equinox and Traverse crossovers that replaced it here.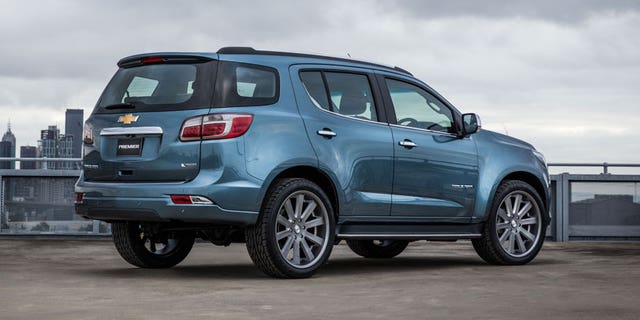 The Trailblazer Premier gets a refreshed exterior that's a better fit with the Chevy lineup's latest style. It looks more upscale than the original design, and is very similar to the style of Chevy's domestic SUVs.
Hmm.
Before it brought the Colorado and GMC Canyon back last year, GM was coy about the prospects for selling a midsize pickup in the United States. Now that the little trucks have been a huge sales success, and SUVs are taking over the market again, the question must be asked: Will the Trailblazer follow?
I recently did just that, and was told by GM product chief Mark Ruess that "it's hard to say." He insists that truck-based midsize SUVs are a tough sell in the U.S., because they don't add much on-road towing capability and get worse fuel economy than crossovers.
But what about off-road oriented SUVs?
"That's a different question…maybe we'll look at something like that, for sure."
May I suggest a Trailblazer Xtreme.
----------
2016 GMC Canyon Diesel Test Drive