New Chevrolet Silverado 2500 and 3500 HD pickups coming in 2020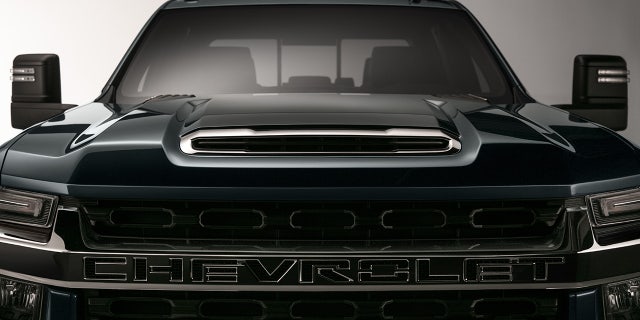 Chevrolet will be filling the gap left between its upcoming 2019 Silverado 1500 and 4500-6500 trucks with all-new 2500 and 3500 models in 2020.
The automaker revealed a teaser image of one of the trucks in Z71 off-road trim on Tuesday, but no details about their specifications or capabilities.
The photo reveals the truck's resemblance to the light duty Silverados, with a bulging hood and horizontally-split grille, but with a different split headlight arrangement that features larger elements below the bar.
Ram is also expected to launch new trucks in the 2500/3500 in 2020, while the latest F-Series Super Duty, which was introduced in 2017, could see a mid-cycle redesign then.
Chevy said public road testing of the trucks will begin soon, with production following late next year at its factory in Flint, Mich., where it will be built alongside the light duty Silverado 1500.
CHEVROLET SILVERADO STICKING WITH STEEL: