NASCAR testing Charlotte Motor Speedway's 'roval' ahead of 2018 debut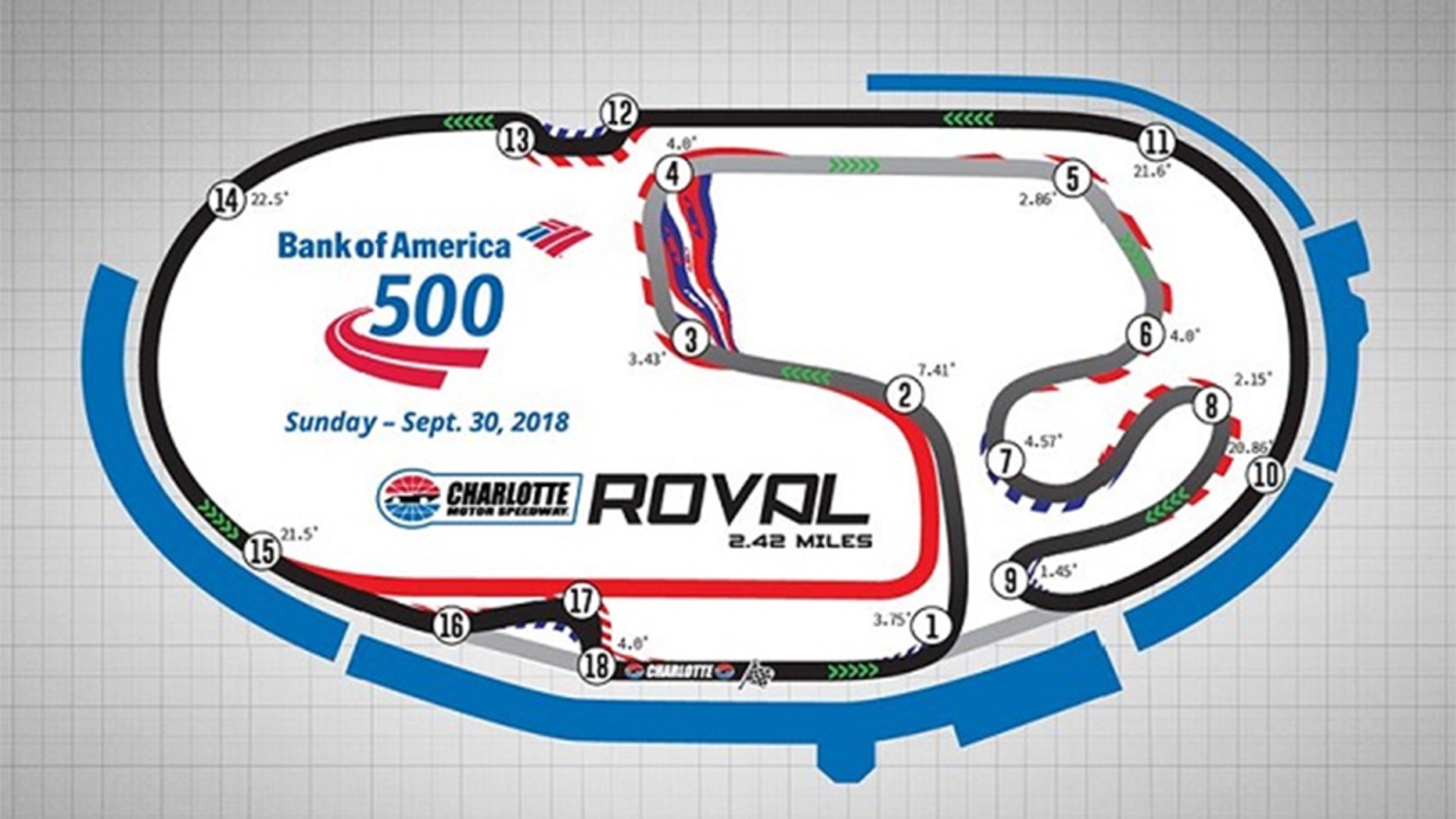 Unofficial videos of NASCAR's tire tests on Charlotte Motor Speedway's new 'roval' have been posted to Twitter.
Twitter user Christian Espinoza posted the clips, which were shot from high up in CMS's grandstands on Tuesday.
Tires used at the Watkins Glen road course event are being evaluated, but Goodyear thinks more grip could be needed for some of Charlotte's tight infield turns.
According to Racer.com, the series is also using the tests to see if any tweaks are needed for the track's layout, which turns the 1.5-mile quad-oval into a 2.4-mile-long, 18-turn circuit.
In an effort to mix things up, the track will be used during the 2018 playoffs on Sept. 30, marking the first time drivers will have to turn right during a post-season race.