NASCAR driver Daniel Suarez loses Subway sponsorship after handing out Dunkin' Donuts on TV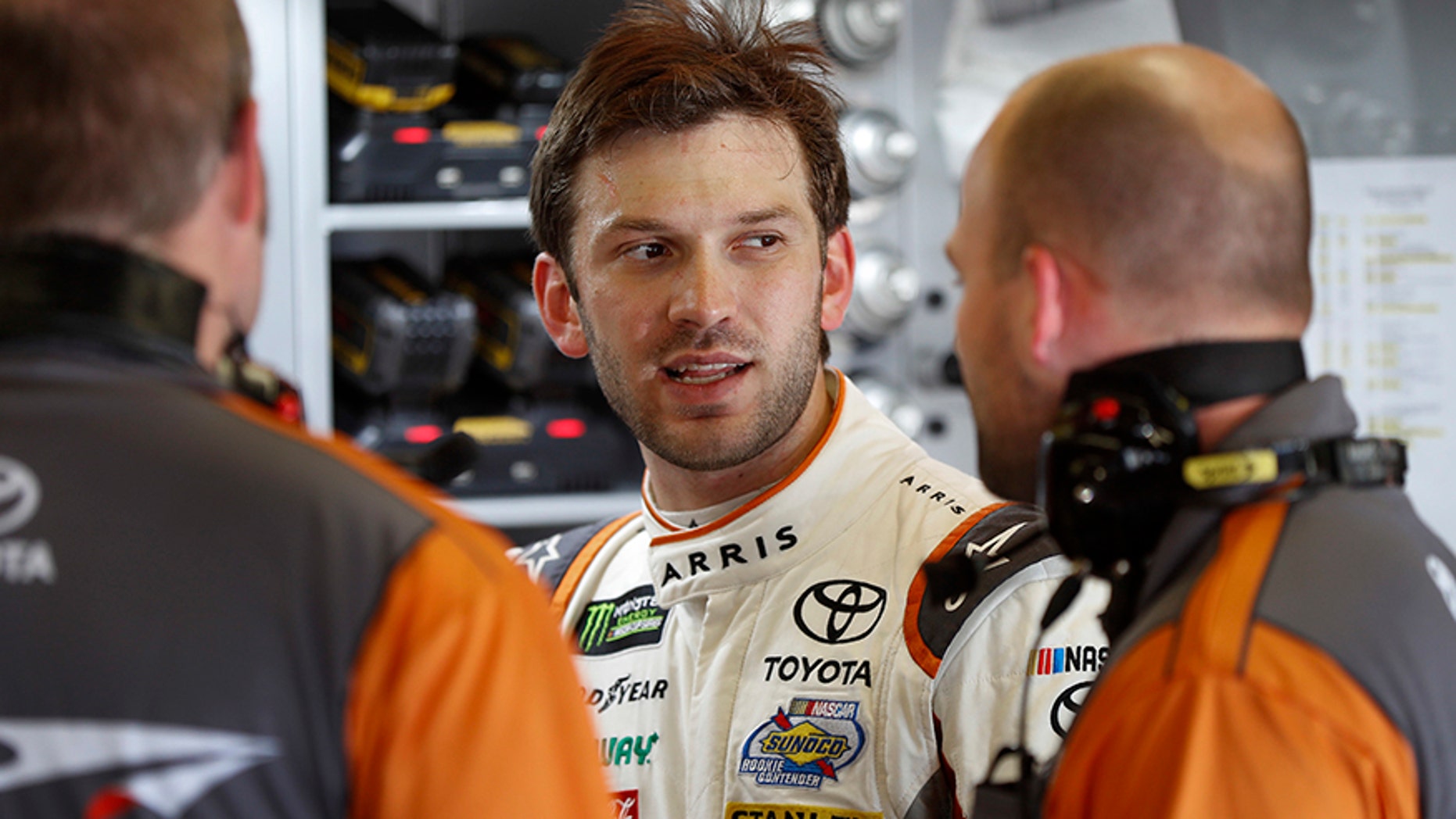 Subway has pulled its sponsorship of the #19 NASCAR driven by Daniel Suarez after the racer was featured in an NBC segment handing out Dunkin' Donuts around New Hampshire Motor Speedway.
The sandwich chain was three races into a four-race commitment to the Joe Gibbs Racing Team when it announced that it was terminating the sponsorship "due to circumstances beyond our control," according to ESPN.
Suarez, the only Mexican-born driver in the Sprint Cup series and the first foreign-born driver to win a national NASCAR championship in the Xfinity series in 2016, rode around the campgrounds of the track in a golf cart with NBC host Rutledge Wood interacting with fans in the video, which aired in July.
Joe Gibbs confirmed that the video was the reason behind Subway's move.
"That's my understanding. That's what I've heard," Gibbs told NESN. "It's a surprise because we only heard about it (Saturday)."
Subway doesn't sell donuts, but it does have a breakfast menu, which makes the two competitors.
Suarez' team will now need to find his car a new primary sponsor for the Alabama 500 on October 15th.
A few of Suarez's NASCAR colleagues Tweeted their support for the 25-year-old driver.
Suarez is currently in 17th place in the NASCAR standings.