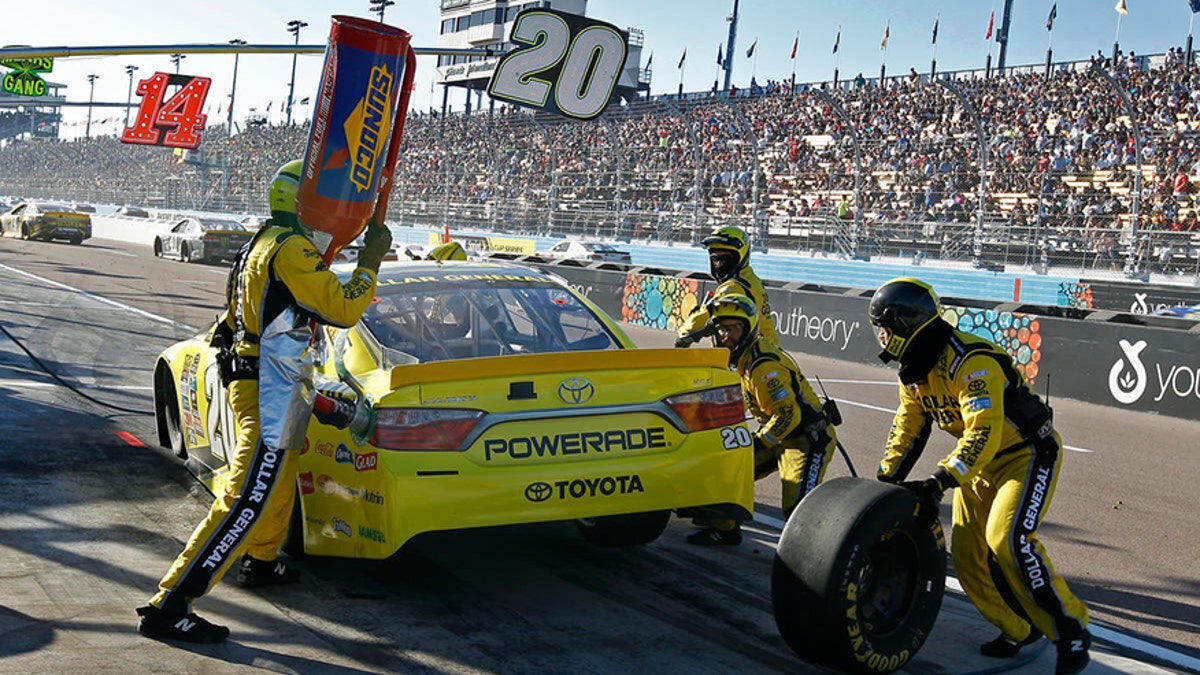 NASCAR is updating its rulebook yet again before the season kicks off in Daytona this Sunday with the Advance Auto Parts Clash.
After changing the number of pit crew members allowed over the wall under the Damaged Vehicle Policy from six to five this season, the series is reducing the penalty for breaking that rule.
Last year, a violation meant immediate disqualification from the race. It was a harsh penalty that knocked Matt Kenseth out of the playoffs after seven crew members worked on his car when he got caught up in a late wreck at Kansas Speedway.
ARE YOU FOLLOWING FOX NEWS AUTOS ON FACEBOOK YET?
Starting this year, teams will face just a two lap penalty for the same offense, and the time they have to work on the car in the pits before they have to send it to the garage increases from five to six minutes.
Teams can reset that clock if the car can return to the track and reach the minimum speed for that circuit before returning to the pits for more work.