Motorcycle land speed record holder Valerie Thompson survives 343 mph crash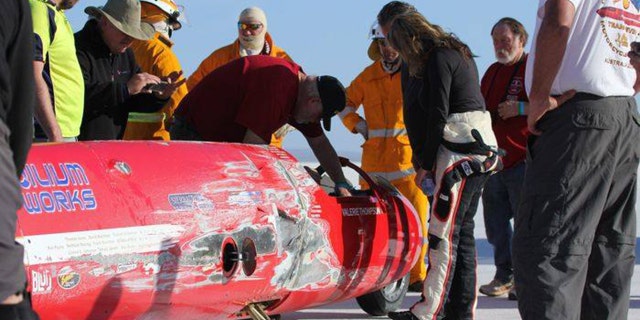 Women's motorcycle land speed world record holder Valerie Thompson survived a horror crash in Australia on Monday when her streamlined bike crashed at 343 mph.
Thompson was going for the overall two-wheel record of 376 mph during the World Speed Trials on Lake Gairdner when something went wrong during her run and the bike fell onto its side, digging a deep trench into the salt flats and spreading wreckage over a mile.
A preliminary report from the Fédération Internationale de Motocyclisme, the sanctioning body for the event, said that the rear of Thompson's "Bub 7" motorcycle came off the ground before its parachutes brought it to a stop.
Thompson walked away from the accident and tells Fox News that she's fine and on the way back to Scottsdale, Ariz., where she'll go over the data and in-bike video to try to determine what happened.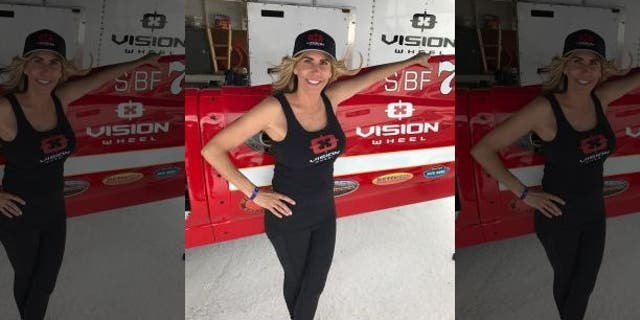 "Bike is not in good shape but I'm doing OK," she said.
Aside from a few bumps and cuts, Thompson thinks she got through it unscathed, but will get checked for a concussion when she gets home.
"I told my husband, if I start getting strangely sweet on you, you'll know something's wrong!"
The good news is that while she was shaking down the bike during the Dry Lakes Racers Australia Speed Week event in the days before the World Speed Trials, she broke her 304 mph women's record with a complete 328 mph run.
ARE YOU FOLLOWING FOX NEWS AUTOS ON FACEBOOK YET?