MotoE electric motorcycle racing series to launch in 2019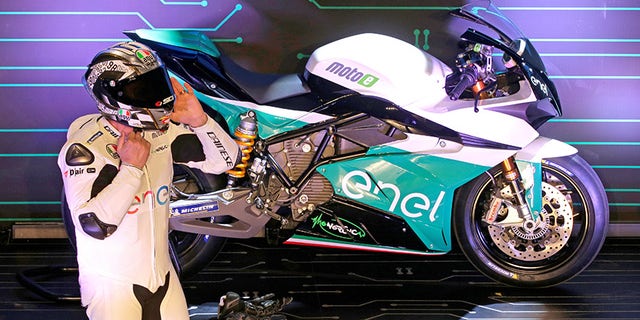 MotoGP, the world's top motorcycle racing series, announced on Tuesday that it is launching a MotoE support series for electric bikes next season.
The battery-powered motorcycles will be based on the Italian Energica Ego, which is powered by a 145 hp electric motor, has a top speed of 150 mph and sells in the U.S. for around $25,000 in street-legal form.
ARE YOU FOLLOWING FOX NEWS AUTOS ON FACEBOOK YET?
The MotoE World Cup Championship will be contested by 18 riders from 11 teams run by existing MotoGP, Moto2 and Moto3 privateer teams. Motorsport.com reports that the inaugural season is expected to consist of eight-lap races held at five European tracks that have not yet been identified.
The traditional 2018 MotoGP season kicks off on March 18 in Qatar.
CLASSIC VINCENT MOTORCYCLE SOLD FOR RECORD $929,000 AT AUCTION