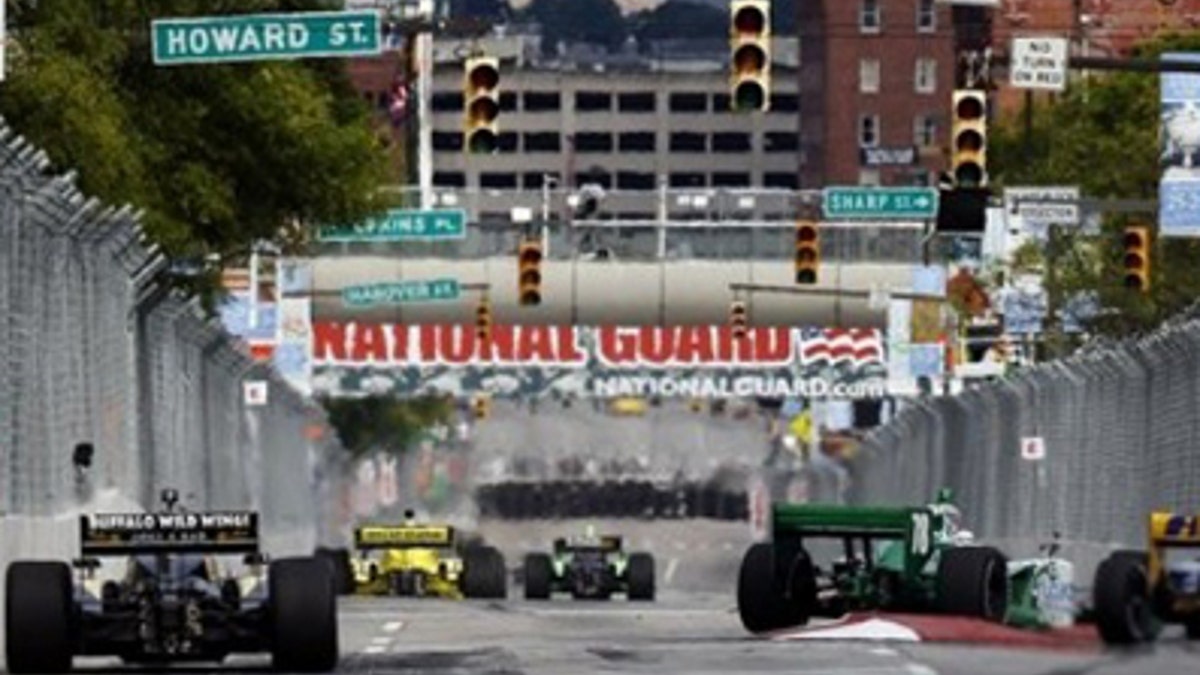 The inaugural IndyCar Baltimore Grand Prix that took place on the streets outside of the city's famed Camden Yards this past weekend was marred by a huge mid-race pile up that damaged several cars and required a lengthy caution period to clean things up. Now the drivers have a taste of what it's like to live there.
Baltimore was pegged as the least safe city for driving in the 2011 Allstate America's Best Drivers Report, which found that motorists there are 88 percent more likely to get into an accident every 14 years than the national average, based on insurance claims.
The Maryland metropolis finished just ahead of the more than a city, but not really a state District of Columbia where the chances of a collision stand at an even worse 107 percent above average.
Boston got a pass this time around because Allstate only recently began writing policies in Massachusetts and hasn't collected enough data to include it in the survey.
The safest? For the second year in a row the honor goes to Fort Collins, Colorado, where drivers are 29 percent less likely to have an accident than the national average. Boise, Idaho, Lincoln, Nebraska, Chandler, Arizona and Huntsville, Alabama round out the top five.
Among big cities with populations of over 1 million, Phoenix was ranked number one, coming in just 1 percent over the national average, while Philadelphia nudged out Los Angeles and New York for worst honors.