Misfuel Alert reminds drivers they're driving a diesel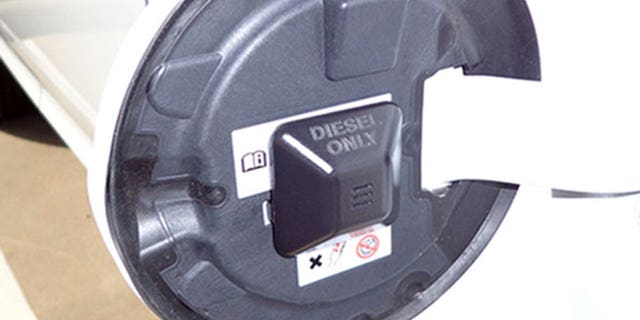 A simple idea that could easily pay for itself, the Misfuel Alert is a warning system to keep diesel owners from accidentally pumping gasoline into their tanks.
The light-sensitive warning device uses a small, self-adhesive plastic module that adheres to the inside of the fuel door. It then flashes a warning when the door is opened, to remind drivers that they're driving a diesel. Another version adds an audible alert. The manufacturer tells us the device has been tested in bright sunlight and in low light conditions, and that it works well in both.
Introduced at SEMA, the idea for the Misfuel Alert came when the distracted inventor pumped several gallons of gasoline into his own diesel pickup, a mistake he says was made by 150,000 European drivers last year.
Prices have not been finalized, but we're told the Misfuel Alert will retail for between $25 and $40 when it goes on sale by early 2015.
More From Consumer Reports
—Jim Travers
Copyright © 2005-2014 Consumers Union of U.S., Inc. No reproduction, in whole or in part, without written permission. Consumer Reports has no relationship with any advertisers on this site.