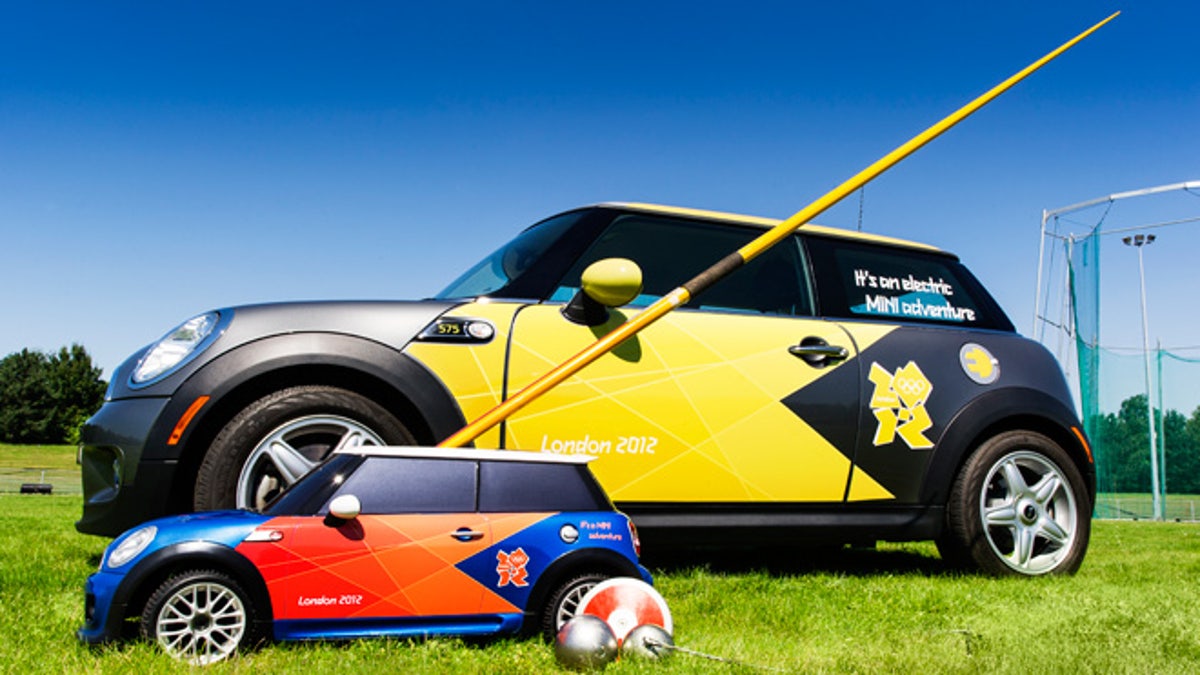 Couldn't they have trained a dog to do this?
British automaker MINI has unleashed a fleet of MiniMINIs onto the field at London's Olympic Stadium to fetch thrown objects; in this case of the Javelin, Discus, Shot and Hammer variety.
The three 1/4th size remote controlled electric cars are operated by officials and used to return the items to the throwing area during competition.
Each has a 10 hp motor and can either carry one of the smaller items inside their waterproof cabins, or two javelins sticking out through the sunroofs. Vented disc brakes, a heavy duty suspension and tires designed specifically for grass should allow them to perform at a world-class level throughout the Olympic and Paralympic games. The cars can operate for 35 mins at a time, be fully recharged in 80 minutes and are expected to cover nearly four miles per day during the competition.
MINI's owner BMW is, of course, a major sponsor of the 2012 Olympic Games and the cars are as much of a marketing tool as anything else, but a rather clever one in classic British fashion. The company is showcasing many of its zero emissions cars in conjunction with the event.
One thing's for certain, not only will the MiniMINIs help keep the air in the stadium clean, but also the grass.
(Maybe that's the real reason why they didn't go with the dogs.)