Mercier-Jones Supercraft aiming to set hovercraft speed records in style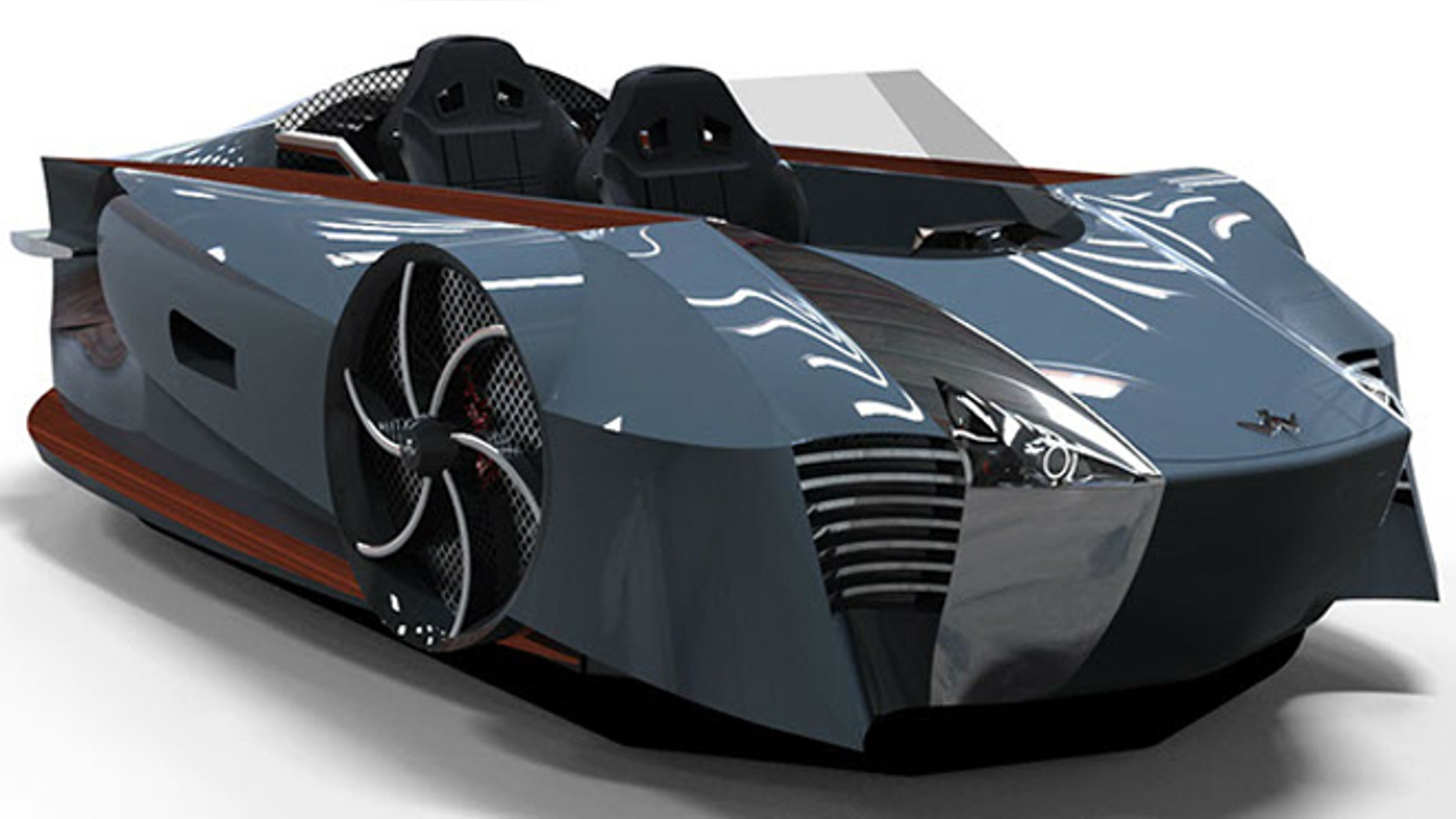 If Ming the Merciless is ever looking for a weekend runabout, he should check out the Mericier-Jones Supercraft.
Besides having an almost perfectly-suitable name, the hovercraft promises the kind of style and speed worthy of an art deco-dressed intergalactic despot, or anyone up for some amphibious fun.
The Chicago-based company behind the craft launched just last year, and is now taking orders for the first vehicles scheduled to come off the production line in May.
Originally expected to cost $30,000, the price has now risen to $75,000.
The tandem two-seater is powered by a 60 horsepower rear-mounted twin-rotor rotary engine from Barger Tech generating electricity for twin vertical fans located on either side of the bow that provide both steering and lift through a series of ducts and movable airfoils.
The company says the engine can be tuned to run on just about any fuel, including diesel, natural gas or propane, and is linked to a battery pack that stores excess energy, making the vehicle a hybrid.
It highly stylized body is made from carbon-fiber engineered through a collaboration with IndyCar fabricator JT Composites, and is trimmed in a selection of nautical-inspired woods and LED lighting.
Mercier-Jones claims the Supercraft can reach speeds amove 80 mph, and says it will prove that by breaking the land and water hovercraft speed records of 56.25 mph and 86.5 mph later this year.
Company CEO Michael Mercier describes himself as a lifelong hovercraft enthusiast, having built his first at the age of nine, using plans ordered from an advertisement in Boys Life magazine.
Like that one, the Supercraft is not street-legal, but the company hopes to be able to make one that is in the not-too-distant future.
No worries, we're pretty sure planet Mongo doesn't have too many paved roads.
Click here for video of the Supercraft undergoing on-water tests