Mercedes-Benz deleted Dalai Lama quote from Instagram after offending Chinese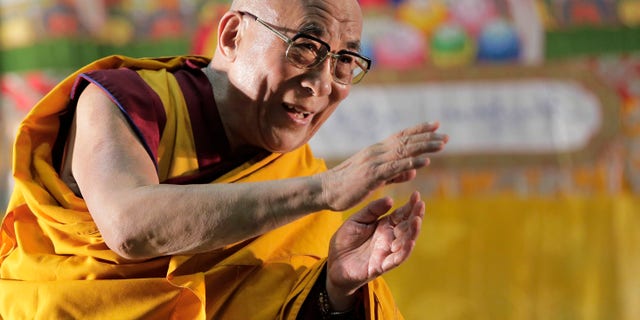 NEWYou can now listen to Fox News articles!
Following Ram's controversial Super Bowl ad that used a sermon by Martin Luther King, Jr., Mercedes-Benz has drawn criticism for featuring another human rights icon in a social media post, but for a very different reason.
The German automaker was compelled to apologize to its Chinese customers on Tuesday after quoting the Dalai Lama in a now-deleted Instagram post.
The Monday post included the Tibetan spiritual leader's quote, "Look at situations from all angles, and you will become more open." It was reposted and condemned on other social media outlets in China, where Instagram is blocked, the South China Morning Post reported.
The exiled Dalai Lama is considered a political agitator by the Chinese government and many of the country's citizens for his efforts to restore Tibetan cultural autonomy.
After deleting the post, Mercedes-Benz wrote on its Chinese-based Weibo account that it was sorry for sharing "wrong information" that hurt the feelings of the Chinese people." It added that the company would "take concrete action to deepen our understanding, including abroad, of Chinese culture and values."
A spokeswoman for Mercedes-Benz parent company Daimler told the Associated Press that the company removed the post on its own accord and was not contacted by the Chinese government.
Mercedes-Benz sold over 600,000 cars in China in 2017.