Mechanic fired after dashcam catches him taking customer's car for a 89 mph ride
A woman who took her Porsche for a service checked her dashcam and discovered it was taken out for a spin - at speeds up to 89 mph.
Stunned Jane Symonds handed her sports car to Huw Lewis Tyres after it developed steering issues.
When she picked up her Porsche Boxster, Mrs. Symonds noticed a quarter of a tank of gas had been used so she checked the dashcam footage.
The dog coat saleswoman discovered the car had been taken out on the country roads of Lampeter in Wales with the dashcam showing it hit speeds of 89 mph.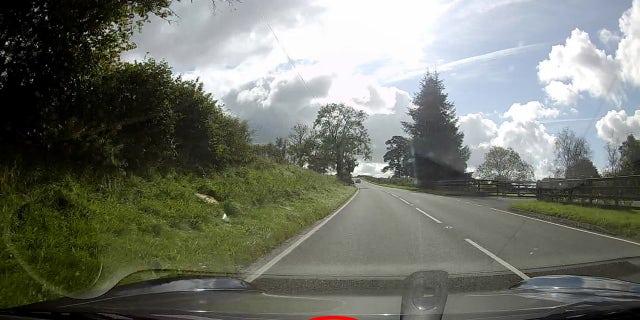 Mrs. Symonds said: "One of my neighbors could have seen the car being driven like that and thought it was me. It could have damaged my reputation."
Mrs. Symonds informed the police and trading standard officers.
She said: "That car was tarnished by what happened, it's damaged goods to me now."
"I just didn't want to drive it again knowing someone had taken it out on local roads at such dangerous speeds."
A spokesman for Huw Lewis Tyres said: "One of our staff members has been dismissed for misconduct and we have passed the matter onto the police, so it's in their hands now.
"We spoke to the lady concerned at our Aberystwyth garage where she received an apology and have seen the dashcam footage ourselves. What happened is obviously very disappointing for us as a company.
"At the end of the day we are a locally-based family business who don't want to lose a valued customer so we will be speaking again to this lady about this unfortunate event."
A Dyfed-Powys Police spokesperson said: "I can confirm we have received this report and are looking into an allegation of speeding."
Mrs. Symonds has now had her Porsche resprayed.