Mechanic finds parts that were stolen from his car 19 years ago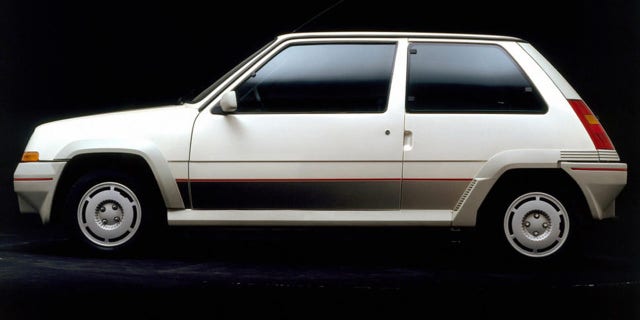 Every now and then a car that was stolen years, or even decades ago turns up out of the blue, much to the surprise and delight of its original owner.
But car parts?
A mechanic in the U.K. was poking around on Facebook recently when he spotted some used parts for sale that looked strangely familiar.
They were for a Renault 5 GT Turbo, just like the one he'd been customizing 19 years earlier when it got stripped for parts by a rogue employee at a paint shop, Phil Abiodum told The Sunday Mirror.
Shortly after the theft, he found some gauges and a bumper that had been installed on a different car that he noticed on the side of the road. The owner told him that he'd bought them from the crook before he disappeared, not knowing they were hot property.
Abiodium got those parts back, but couldn't find the rest.
He thinks he has now.
He recognized them in the posting by a few telltale modifications he remembers making, including a couple of distinctive vents in a hood, and said he has reached out to their current owner about the issue.
"I don't believe the seller has done anything wrong – they were taken 19 years ago. They could've been sold on several times," Abiodium told the newspaper.
He's also told the police about the matter, but he doesn't think they're taking his claim too seriously.
"But they're stolen goods, no matter how long ago it was. Those parts are definitely mine – and I'd like them back."
Back when the parts went missing, Abiodium figures the car was worth around $2,000, but today it would likely go for closer to $15,000.