Man donates home full of thousands of model cars to church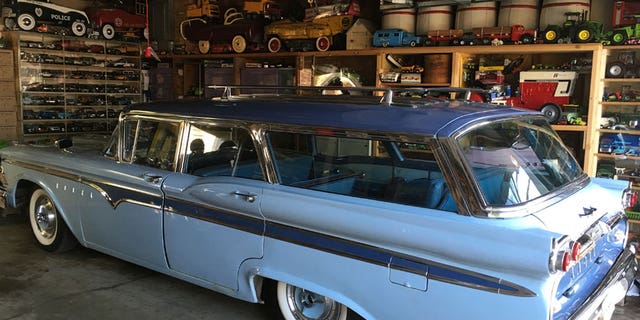 Dennis Erickson was a bachelor with no children or siblings when he died in December at age 69, so he willed his home to the church where he'd been head usher for over 15 years.
That sort of thing isn't so uncommon, but what came with this particular home in Eagan, Minn, is.
Over the years, Erickson had amassed a collection of over 30,000 toy and model cars. Celebration Church finance director Lisa Lundstrom told KARE 11 news she'd never seen anything like it when she dropped by to catalog the bequest.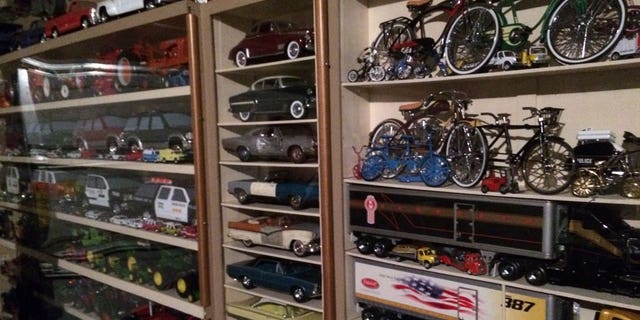 Upon entering the house, she found the rooms packed with shelves that were filled to capacity, and meticulously preserved cars just about everywhere she looked, from the ceiling rafters to the top of a bed.
Erickson had been collecting them for sixty years, along with several filing cabinets worth of automotive brochures and other automotive memorabilia.
There were a few full-size cars, too, including a 1966 Rambler, and a Chrysler Sebring that's since been sold to a 16-year-old as his first car, according to The Star Tribune. There was also a 1979 Pontiac Bonneville that Erickson left to a friend who'd he'd once taken a cross-country road trip with in it.
Most of the rest of the collection belongs to the church, including a two-tone blue 1959 Edsel Villager station wagon that Erickson restored with his father and is still in great shape. Lundstrom tells Fox News that it will go on sale once they have an appraisal done. According to the Hagerty Price Guide, it could be worth anywhere from $25,000 to $44,000.
The church is still sorting out how it will liquidate the massive estate, but has already heard from model car collectors around the world. All proceeds will go towards the church's operations and to support local community organizations.