Mack hauls out its most expensive truck ever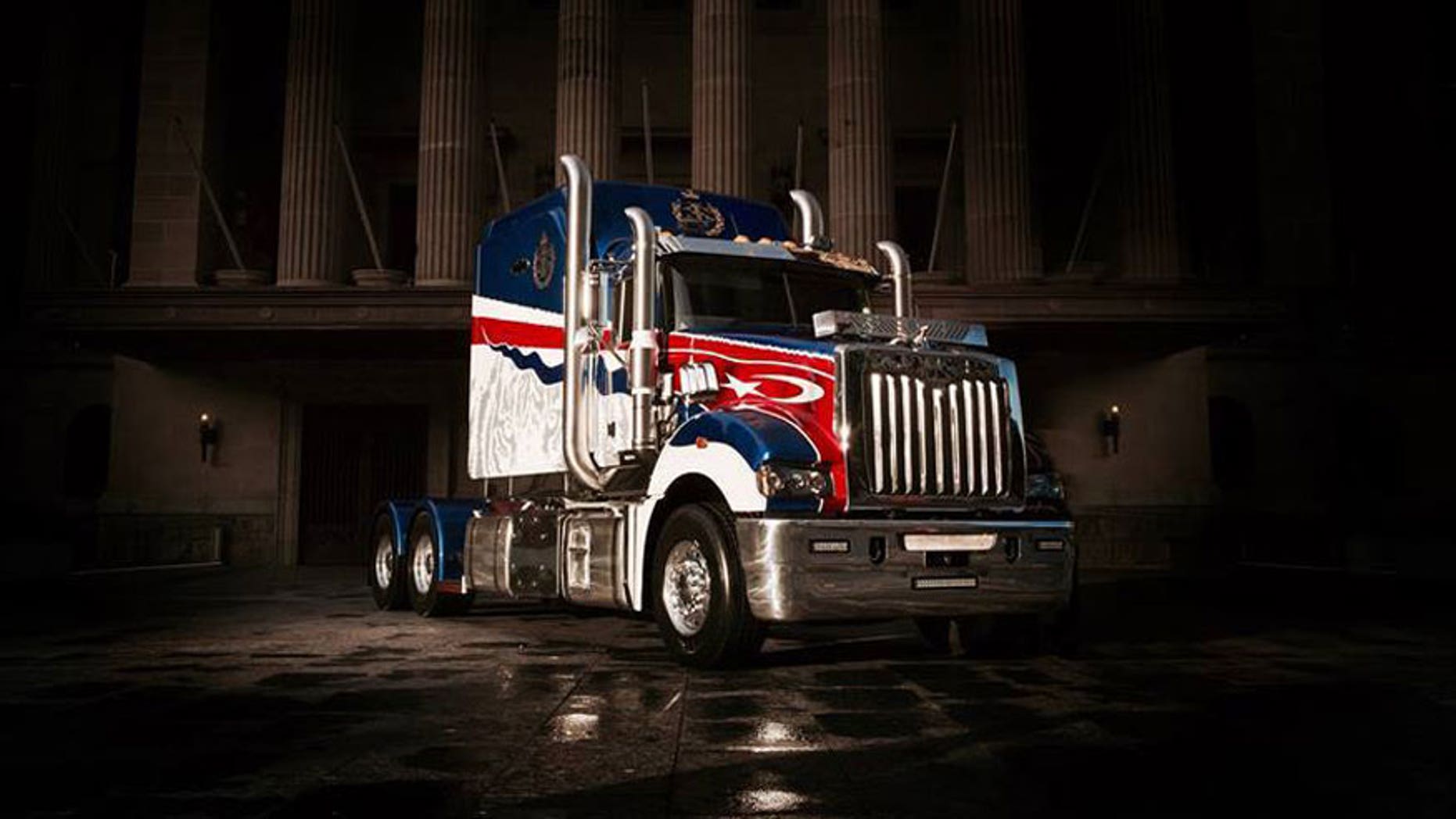 This sultan knows how to swing.
Mack Trucks has built its most expensive custom truck ever for Sultan Ibrahim Ismail of the Malaysian state of Johor to tow his equally extravagant speedboat.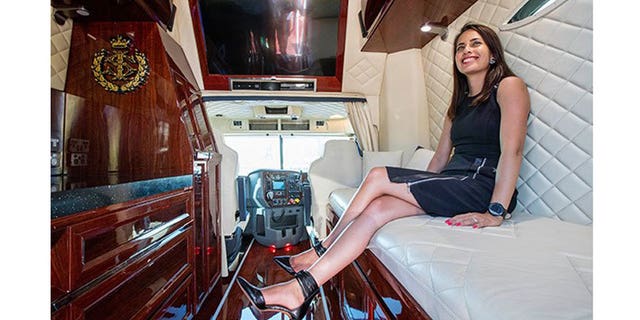 The Super-Liner tractor has been upgraded with a super-size sleeper cabin outfitted with a fold-out double bed, refrigerator, cooking grill, eucalyptus wood floors and cabinets with granite tops, and South African leather upholstery, reports Big Rigs.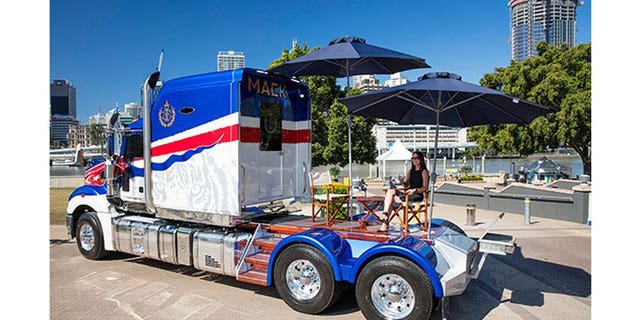 Gold thread was used to stitch royal seals into the front seats, and the rear of the truck has been converted into a party deck, complete with BBQ, chairs and mountable umbrellas. A six-camera closed circuit television system keeps an eye on things, while a Bose stereo, Sony Playstation, and two large flat screen TVs provide entertainment.
The red, white, and blue paint job matches the Johor state flag, while a gold tiger statuette referring to the sultan's coat of arms replaces the iconic Mack bulldog on top of the grill, which sits in front of the Super-Liner's 16-liter 6-cylinder turbo diesel engine.
"Mack Trucks Australia sincerely thanks His Majesty, the Sultan of Johor, for kindly consenting to promote the custom-built Super-Liner with a view to Volvo Group's future involvement and collaboration in Johor and Malaysia," the company posted to its Facebook page.
The exact price for the truck has not revealed, but is sure to be much more than the previous $350,000 "Most Expensive Mack" record, and reports put it as high as $1 million.